Thought we weren't going to publish this month? Well, looks like you were you wrong about that huh? Silly human.
Buckle in for a wild ride, because this month we are talking CodePath, Clubhouse, TechCrunch, and may even sprinkle in a few product updates just for fun.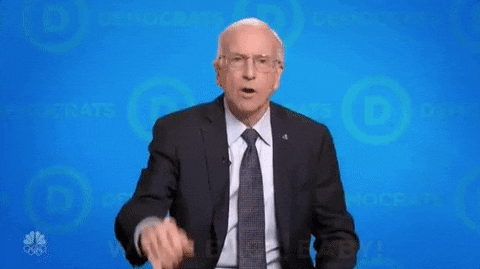 Pitching Everywhere: TechCrunch and Clubhouse
So first on the docket this month, is a glorious reflection on our TechCrunch guest appearance. Yes, the same TechCrunch that has nearly 15 million visitors every month and whose parent company just sold for FIVE BILLION dollars to Apollo Global Management. In one of TechCrunch's latest Extra Crunch: Live events, Pigeon had the honor of being selected and featured on stage to pitch in front of a live global audience. With one of the world's greatest investors in Rick Heitzmann of FirstMark Capital (Rick is the reason we have Airbnb, Discord, and Pinterest…everybody say "thank you Rick") serving as the judge and Court Cunningham of Orchard backing his remarks, the event was extra spicy. We wish you could have been there live to attend, but rumor on the street is a recording of this event will be posted on TechCrunch soon, so keep an eye out for more related postings here.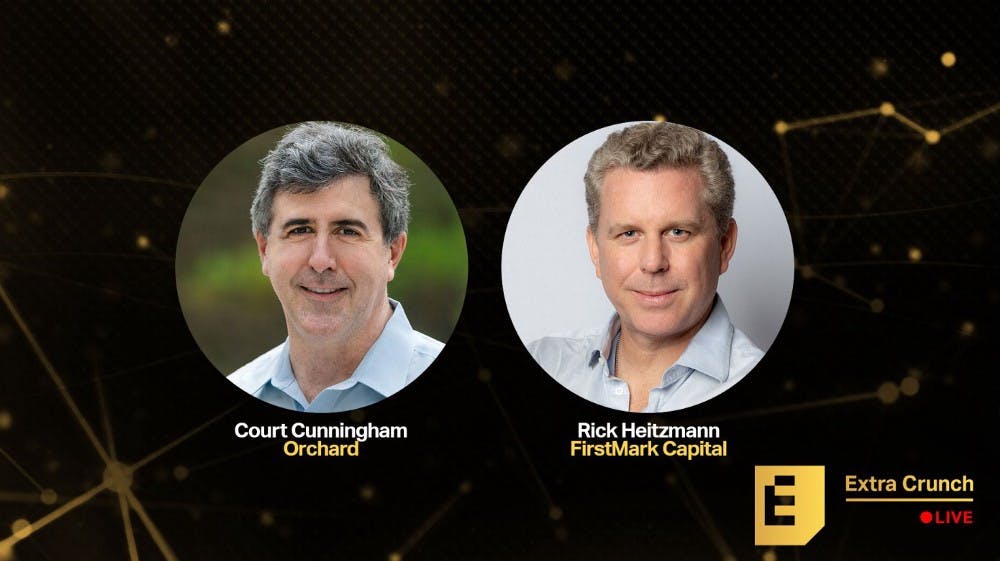 The other event we want to chirp about is our time spent in the Clubhouse audio room that goes by the code name "Crowdhouse". If you haven't heard of Crowdhouse before, imagine Shark Tank and Clubhouse having a baby, and then throwing a little 2021 culture on it — can you picture it? Brian, one of our co-founders was invited to perform an exclusive (that's right, "exclusive") Clubhouse pitch hosted in the Crowdhouse audio room. It might not have been our best showing ever, buuuuuuuttttt we still enjoyed our Clubhouse debut (note to self, never pitch on the beta version of a newly released app).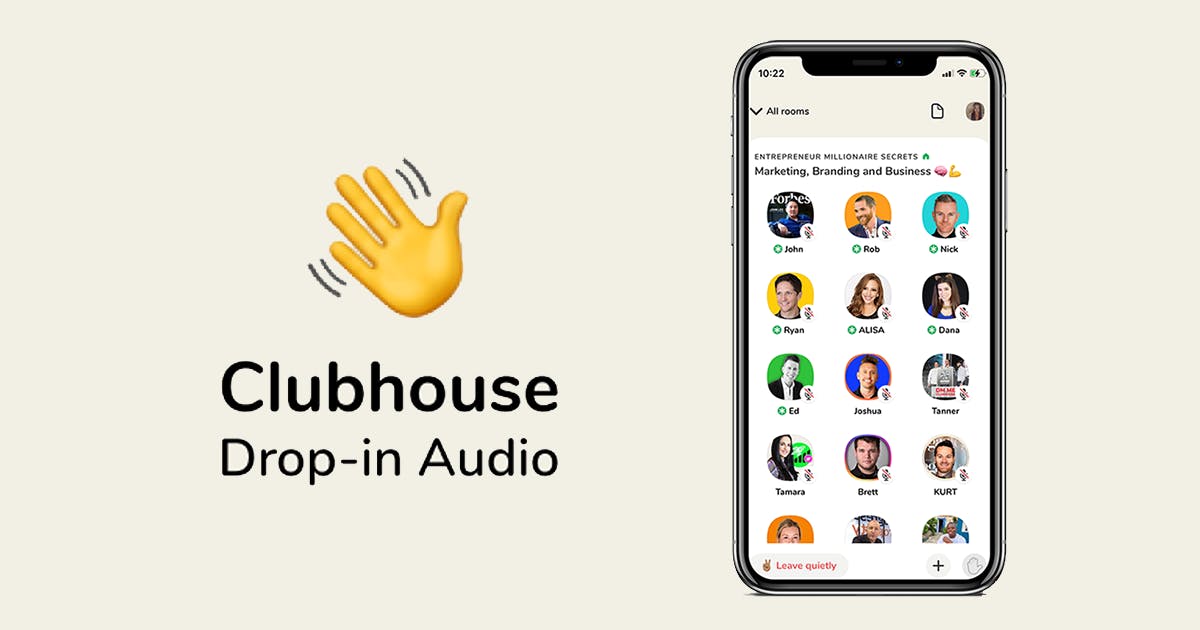 Luckily or maybe unluckily 🤔 (we're still undecided on our feelings) you can give it a listen as well. A recording of each event is usually posted online for your listening pleasure, so follow #crowdhouse on Twitter to find it when it's released. While you are at it, you should also check out CurlMix; they pitched on Crowdhouse as well during the event, and are on a breathtaking rocketship to success.
Now let's talk about CodePath 👨‍💻
Codepath.org is a wonderful organization!
If you haven't heard about CodePath already, they are a national non-profit on a mission to eliminate educational inequity in technical careers. CodePath is increasing diversity in tech by transforming college computer science education for underrepresented minorities and underserved populations all around the country.
Once again, one of our co-founders, Brian, got the chance to talk to a live audience, and this time it was with CodePath students, speaking on the topic of "Life After College in Tech". The event was a huge success with over 80 students having signed up and over 20 of them attending live via Zoom!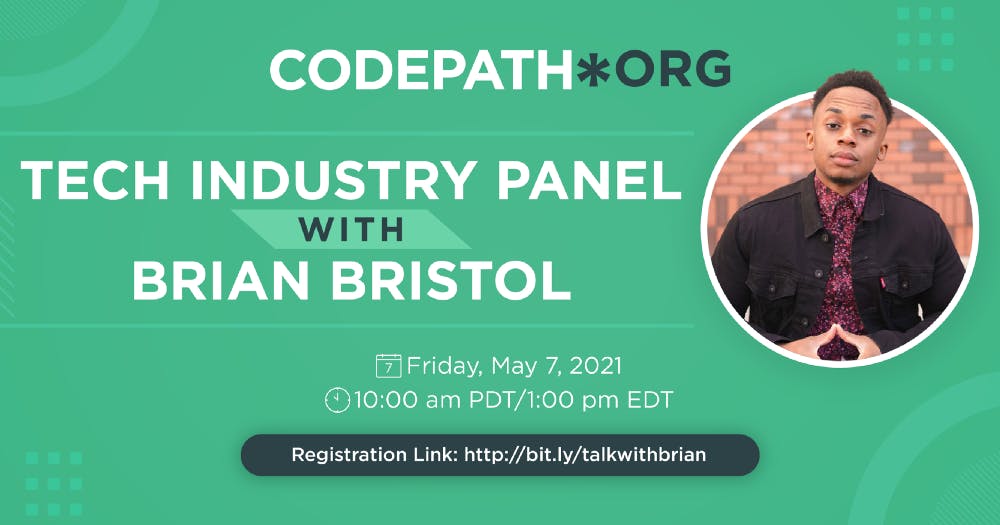 If you would like to donate to this amazing non-profit and help change the future of the technology industry, you can do so by visiting the Codepath Donation page.
Our Growing Flock
We've been experiencing tremendous growth over the past couple of months. Every day, more and more people are learning about Pigeon and sharing our creation with their friends, family, and loved ones. With such tremendous growth, we decided we wanted to share just how explosive it has been with you.
So from now until eternity (or until robots take over the Internet) you can know exactly how many people are on our platform and interacting within our community! Head on over to our homepage, scroll down a bit, and check it out in all of its glory. Or better. Just stare at the gif below for as long as your eyes will allow you too. *Numbers accurate as of May 19, 2021
With our flock growing so much, we know some of you have been having challenges navigating our platform. We're working on building something new and amazing to address many of these user experience hurdles (*hint* *HINT*) but until that day comes, we've decided to incorporate something special into your customer journey.
You may have noticed (or might not have, because we never formally announced it), but on our Contact page there is now a new section. This section we like to call "Walkthrough With A Founder" is a special joint calendar representing our two founder's availability throughout any given week. These guys are the experts on all things Pigeon (lol. of course they are, they built the platform). So for all of your burning questions you couldn't find a FAQ answer to or you simply just want to answer the question — "How does Pigeon work?" you can now discuss all of your inquiries over with the brains behind the magic!
Hit us up on Calendly if you're ready to go 1-on-1, mano a mano, with a Pigeon founder.

The presses have been pressed and the calendars have been Calendly-ed (*ba dum tss*). There was plenty of news to come out this month, and we'll be here in 30 days to do it all again.
As always, stay tuned, stay safe, and keep on chirping!
Pigeon Loans