Yes you can! You can upload your own custom loan contract at any time during or after your loan has been activated on Pigeon.
When adding Contract Protection to a loan on Pigeon, you'll have the choice to either:
Generate and electronically sign a loan contract using Pigeon's built-in ; or
Upload your own document or loan contract that you've created and signed outside the Pigeon platform (electronic signatures are not supported for contracts or documents you upload yourself).
When creating or adding a new loan agreement to your Pigeon profile, simply select "Add Contract" → "Upload" and select the file you'd like to attach to your loan agreement with your Lender or Borrower. Please ensure files are no larger than 9MB.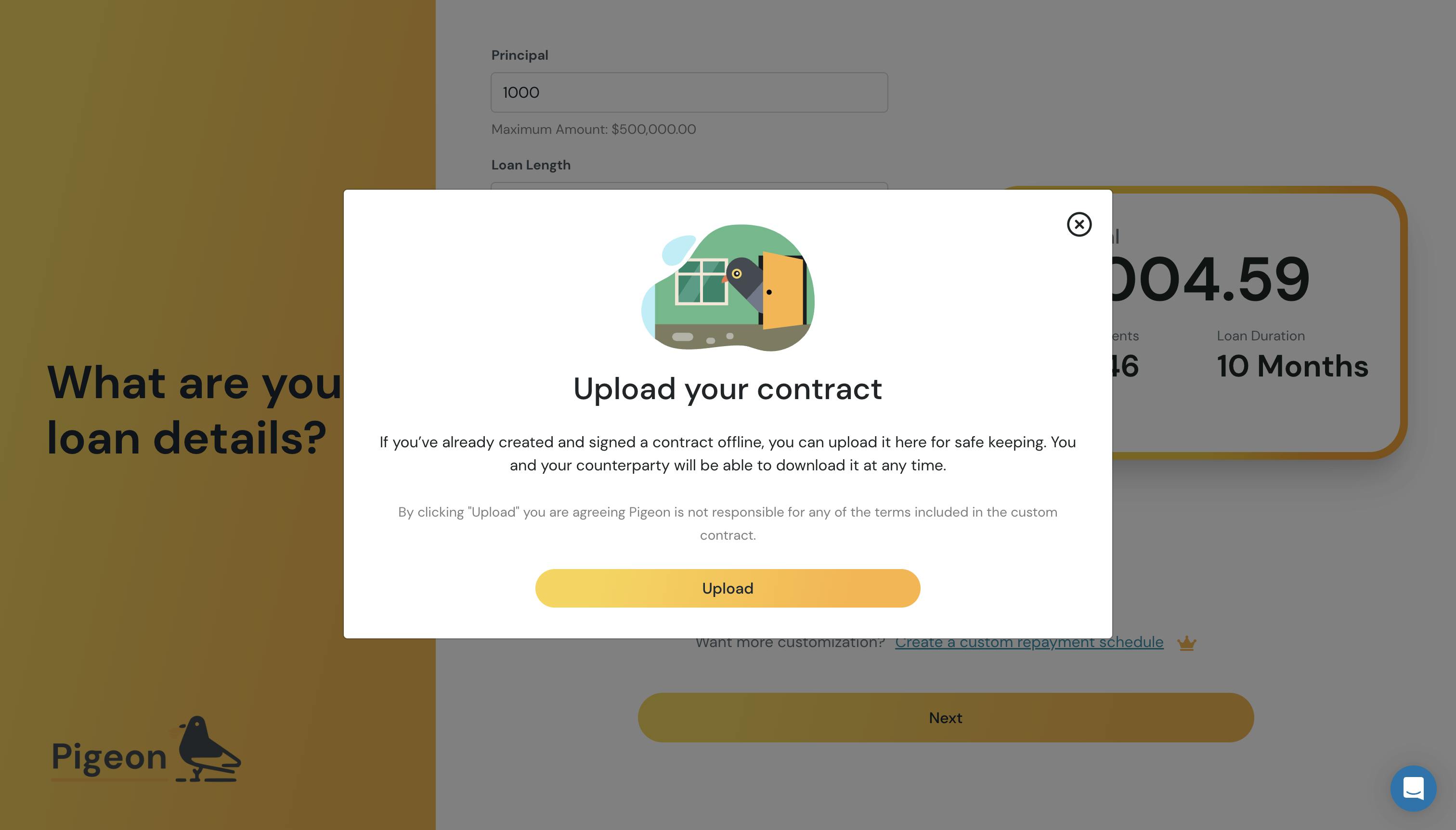 If your loan is already Active, you can still upload your own loan contract at any time before it expires. Navigate to the Loan Details page for your loan and click "Upload Custom Contract?" to select your file.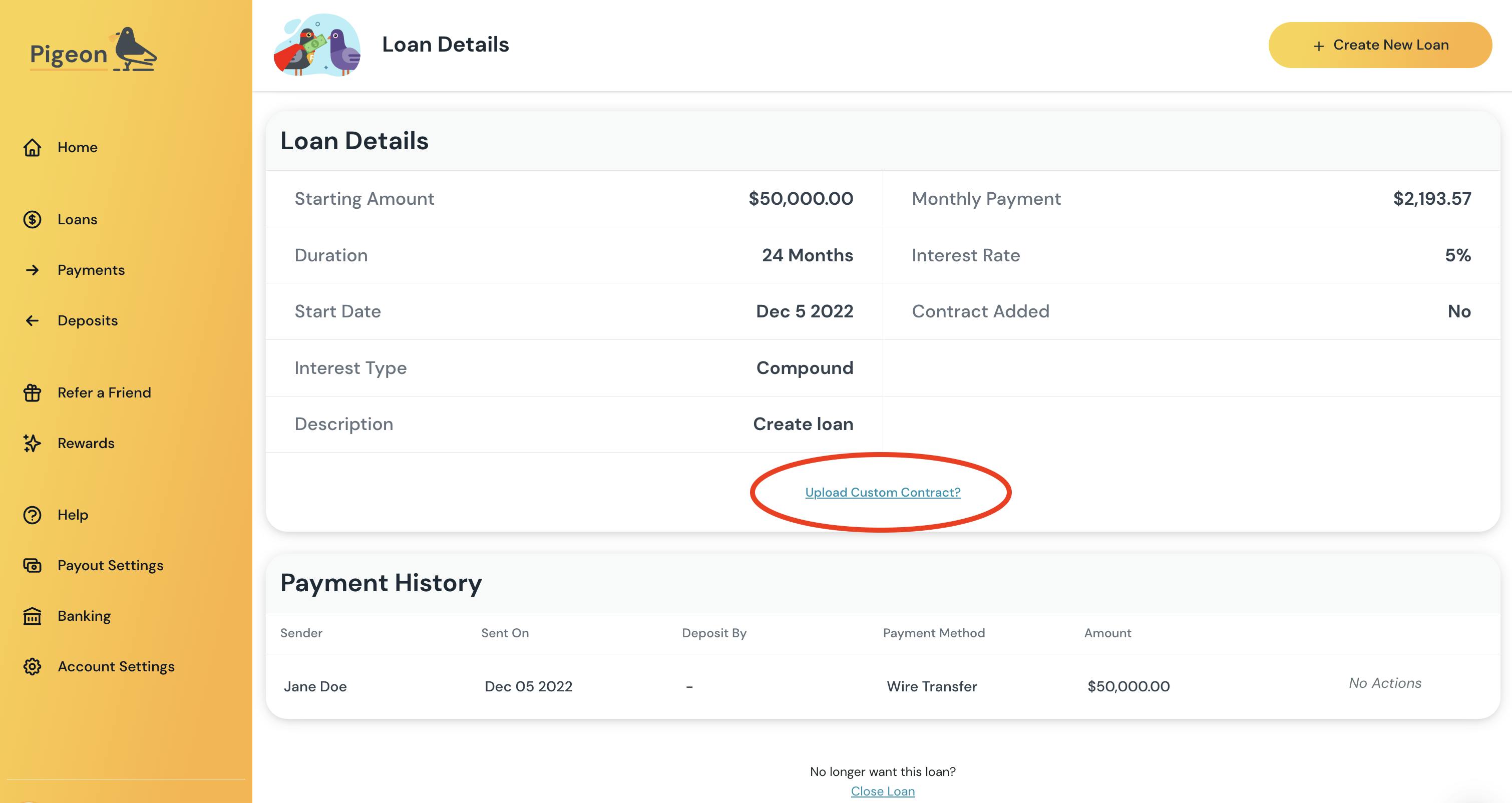 Note that uploading a loan contract is considered a Premium Feature. If you have not yet upgraded your loan to a Premium Loan, you will be asked to do so before proceeding to upload your file.
As a heads up:
When uploading your own contract, you and your loan counterparty are solely responsible for its contents, execution, and enforcement.
The Pigeon app will provide you and your loan counterparty with a secure and easy-to-access way to store your loan contract or agreement documentation. However, Pigeon does not support electronic signatures for contracts uploaded, and uploading a contract to Pigeon does not imply any guarantee of validity or enforceability.
Pigeon is a technology company, not a provider of legal services or advice. For specific guidance related to contracts or your loan agreement, please consult with an attorney or legal professional licensed in your area of residence.