Welcome back to The Carrier! 💥
How you doin this fine evening in late June (or maybe early July by the time you're reading this 😉 timezones, am I right)
Happy first month of summer! We know a lot of you are taking some time off from work, enjoying some quality family moments, forming new memories with sand in your toes, or maybe you've been going on flirty little walks(you know what they say about June? June is for lovers!). Since you're all soooooo busy, we will keep this month's edition of your favorite newsletter short and sweet.

Forbes 🚀
The first thing on the list to cover today is a fascinating, fabulous, and fun article about Pigeon on (🥁….drum roll please….🥁) Forbes!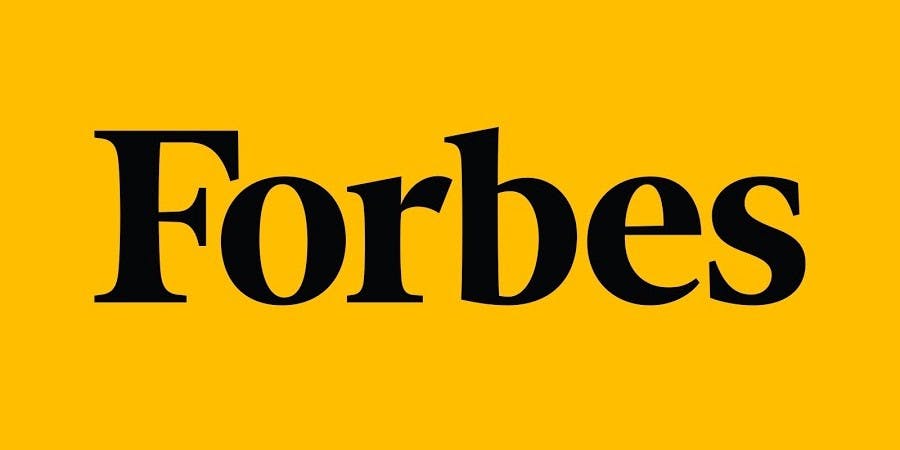 The founders of Pigeon recently got together for a casual but meaningful conversation with Frederick Daso to chat about who we are, how we work, and where our future fits in societal trends right now. If you have any questions about Pigeon at all, this might be a great starting point to get to know us better - Frederick was on point with the questions he asked.
You can read the article here.
Honestly, we know a lot of you guys are lazy readers, so here is your TLDR -below are some of the highlights from the article:
Nearly 27 million Americans relied on borrowing from friends and family in 2021 according to a Bloomberg article.
Many don't know that Pigeon recently changed its business model to make our lending tool completely free.
Our investors believe we are the solution to helping fix bad predatory lending practices.
The recent decline in the U.S. economy makes the opportunity for Pigeon even bigger, with more people turning to their social circles for financial help than in years prior.
Word of Caution: Protect Yourself 🐢
Usually, we are here to joke around and brag about ourselves a little bit (mama is proud of us too). But for this next announcement, we, unfortunately, have to shift the tone to a slightly more serious note.
Recently, we've been made aware of individuals, groups, and entities using our name, image, and likeness to portray our services in an unethical light across the Internet. Over the past few weeks, the team behind the Pigeon magic has been working on thwarting external efforts to use Pigeon's likeness to defraud and scam vulnerable individuals in a vulnerable time of need.
Here are a couple of examples of this behavior we have seen in recent weeks:
Members of Facebook groups pretending to be employees of Pigeon in order to defraud uninformed individuals;
Promises of unknown groups & individuals claiming to give out loans on our behalf after filling out an application and submitting an 'origination fee' via methods like CashApp or Zelle;
Fake applications, surveys, or inquiries for information from people in need of loans;
and more;
These unethical and immoral acts described above are in no way associated with Pigeon, our employees, brand, community, name, image, or likeness.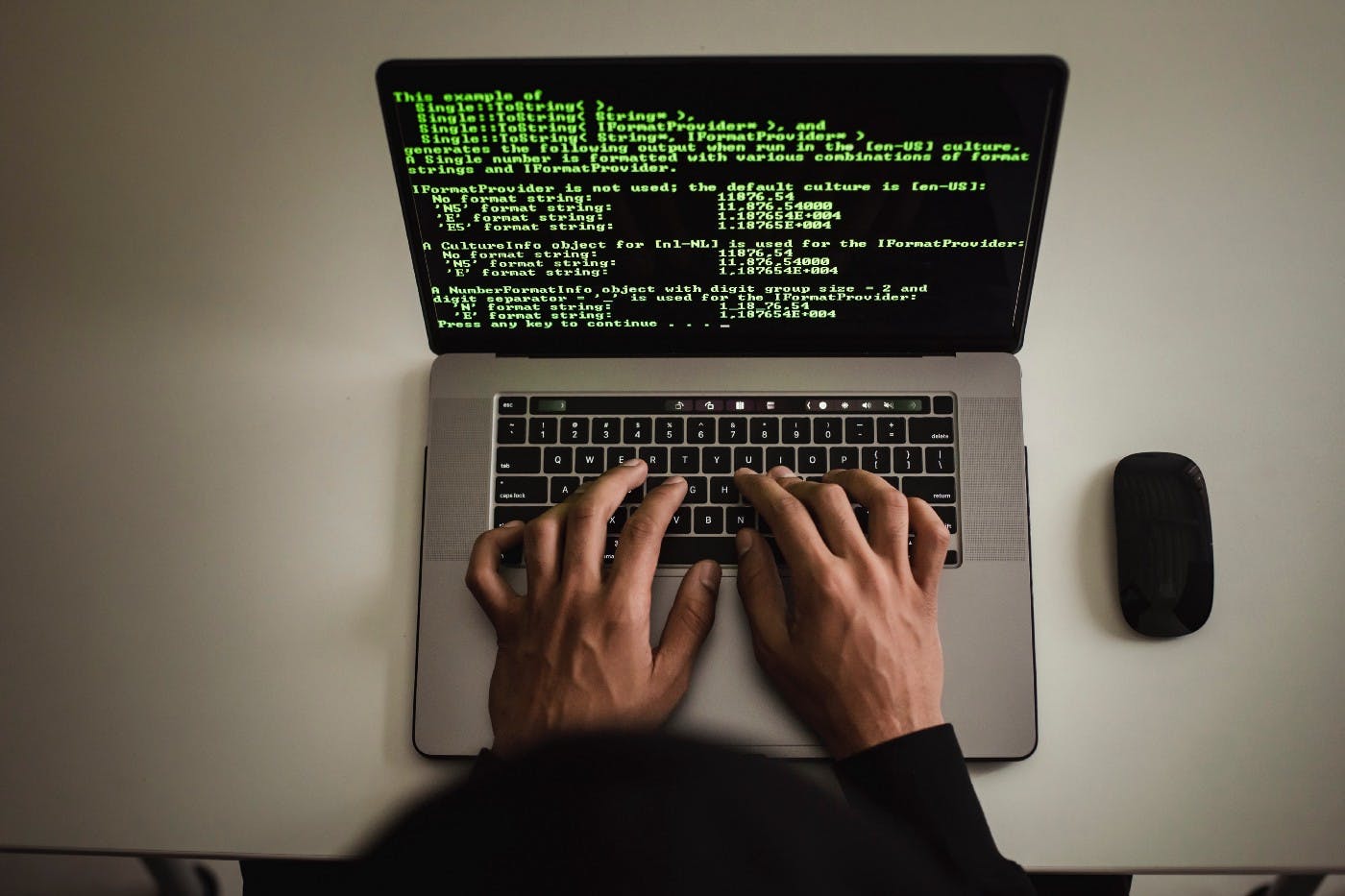 As we continue to grow and better enable people to help one another across the world, we want to make sure you protect yourself and make smart decisions as you interact with the community that is Pigeon. So today we are reaffirming our commitment to do right by you!
Please protect yourself, and keep in mind these things when interacting with Pigeon:
When in doubt, send us a note at support@pigeonloans.io or chat us online via our website.
Pigeon will never ask for personal information outside our official channels.
Pigeon does not currently provide loans to anyone; we are not a licensed lender or partnered with one that enables us to distribute loans.
Our official email and messaging channels end in @usepigeon.io or @pigeonloans.io, we do not own addresses ending in Gmail, Hotmail, Yahoo, or other domain name providers.
Pigeon is a free platform that will not charge you any mandatory fees (i.e., no origination fees, no subscription fees, no forced costs to use our services).
Pigeon employees will never reach out to you outside of official company channels.
Our official business names are Pigeon or Pigeon Loans, Inc. — we do not operate under any other name.
Our official channels, contact information, social media, posts, and more can all be found on our homepage www.usepigeon.io 😊
If you would like to read more about this in greater detail, you can check out our published piece here. And once again, when in doubt just shoot us an email or a ping and we will be more than happy to assist or any answer questions you might have.
Episode 20: Our Best Moments So Far 🎥
Now, to lighten the mood a little we'll return to our regularly scheduled program to bring you amazing news! We did it, we really did it, and we lasted longer on the podcast airwaves than anyone ever thought possible. We recently released our 20th episode of The Chirp and we're so excited to share this news with all 10 of you…!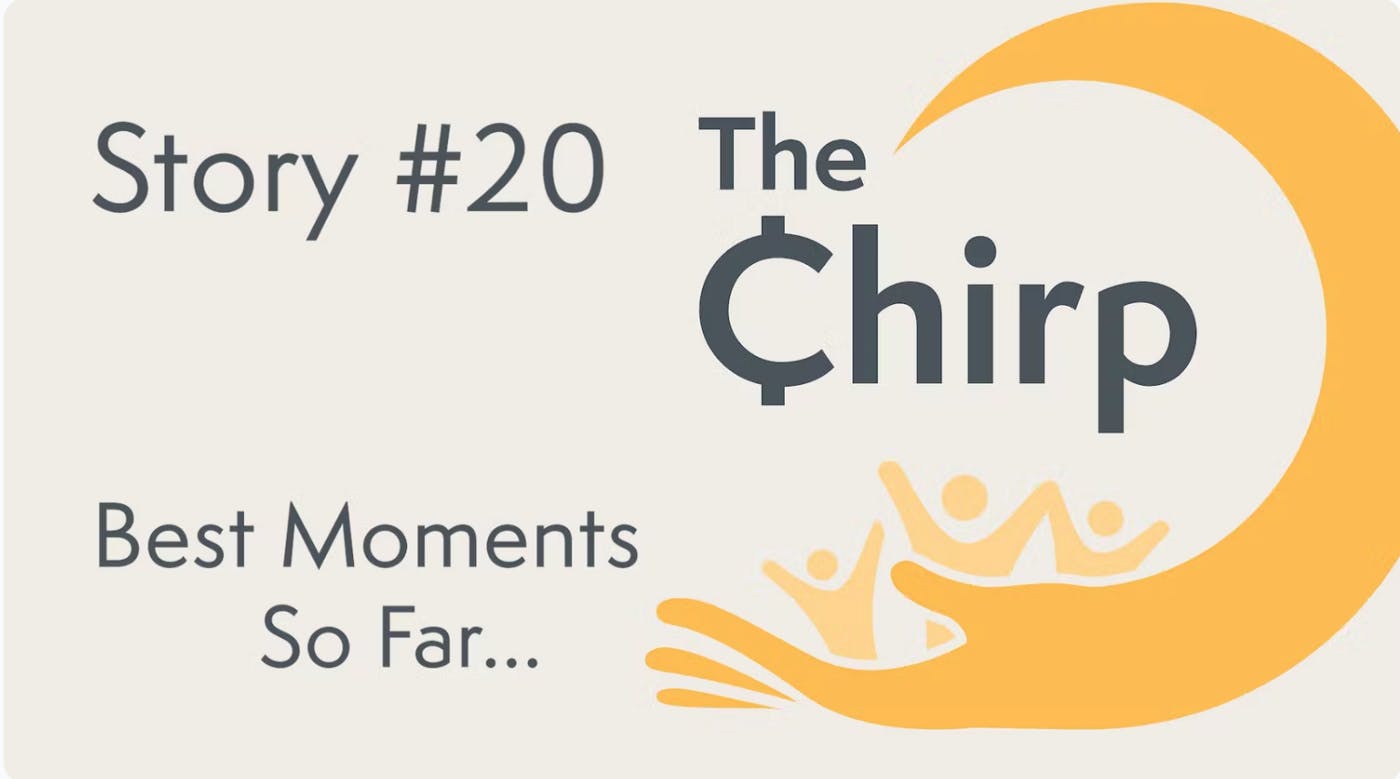 For all you Chirp fans out there you already know we normally interview all kinds of people. Entrepreneurs, writers, musicians, thinkers, artists, philanthropists, travelers, mechanics, and so many more, we keep an eclectic bunch of people in our inner circle.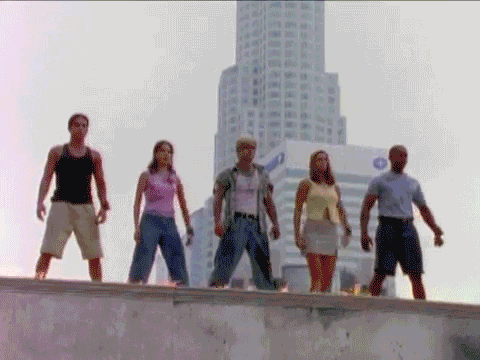 For this episode, we have decided to celebrate and instead of coming to you with only one guest this episode, we're bringing you a super montage episode filled with all of our greatest hits over the course of the last nineteen episodes! A list of names you might recognize includes:
Daniel Cruz, CEO of WashBnb
Vicki Wusche, a Financial Strategist
Dan Narcisco, an expert in Litigation Finance
Chris Daniels, Founder of the Shrimp Society
Josh Barker, CEO of City Innovations Labs
So go ahead, give it a listen and let us know what you think. And, if you have a sneaking suspicion that you would like to be on the show, or that you have some evoking stories surrounding loans or personal finance — please reach out! We want you! We need you! 😩 We would love to have you!

Well, folks, that's all. We promised you an easy read, didn't we?
Get out there and enjoy the summer weather with your friends and family, and remember to check in with us from time to time too!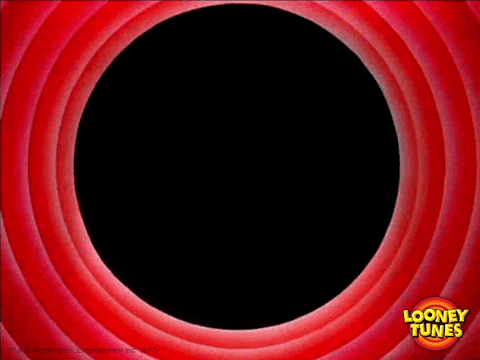 Loans With The Ones You Trust
Pigeon