From the moment of your account opening, a business credit card changes the way you do business—and that's no exaggeration. 💳
Business credit cards help you separate personal and work expenses, manage cash flow, and build business credit. And when you choose the best business card for you, there are perks to sweeten the deal even further. 🙌🏽
We're covering how to assess your needs before choosing a card, five business credit cards that may be best for you, and how to qualify. 
What we'll cover:
Assessing your business needs before choosing a credit card
5 best business credit cards to choose from
How to qualify for a business credit card

Assessing your business needs before choosing a credit card
You couldn't possibly know which credit card is best for your business without understanding your business needs.
Let's lay out some common business needs and the credit card features that may help. 
Now for your task: Check off whether your business aligns with any of these statements, then consider if there are other needs a credit card may help with.
If your business prioritizes cash back, you may want a rewards card or a credit card that happens to have a decent rewards program. 💵

If your business needs employee cards, you may want a credit card with free cards for additional business cardholders. 

If your business needs spending limits, you may want a credit card with credit limits for employee cards.

If your business needs a balance transfer, you may want a credit card with and a lower interest rate than you're currently paying. 

If your business wants travel rewards or trip protection, you may want a credit card with trip cancellation perks and other travel credit options. 🛫

If your business needs to protect large purchases, you may want a credit card with purchase protection or an extended warranty.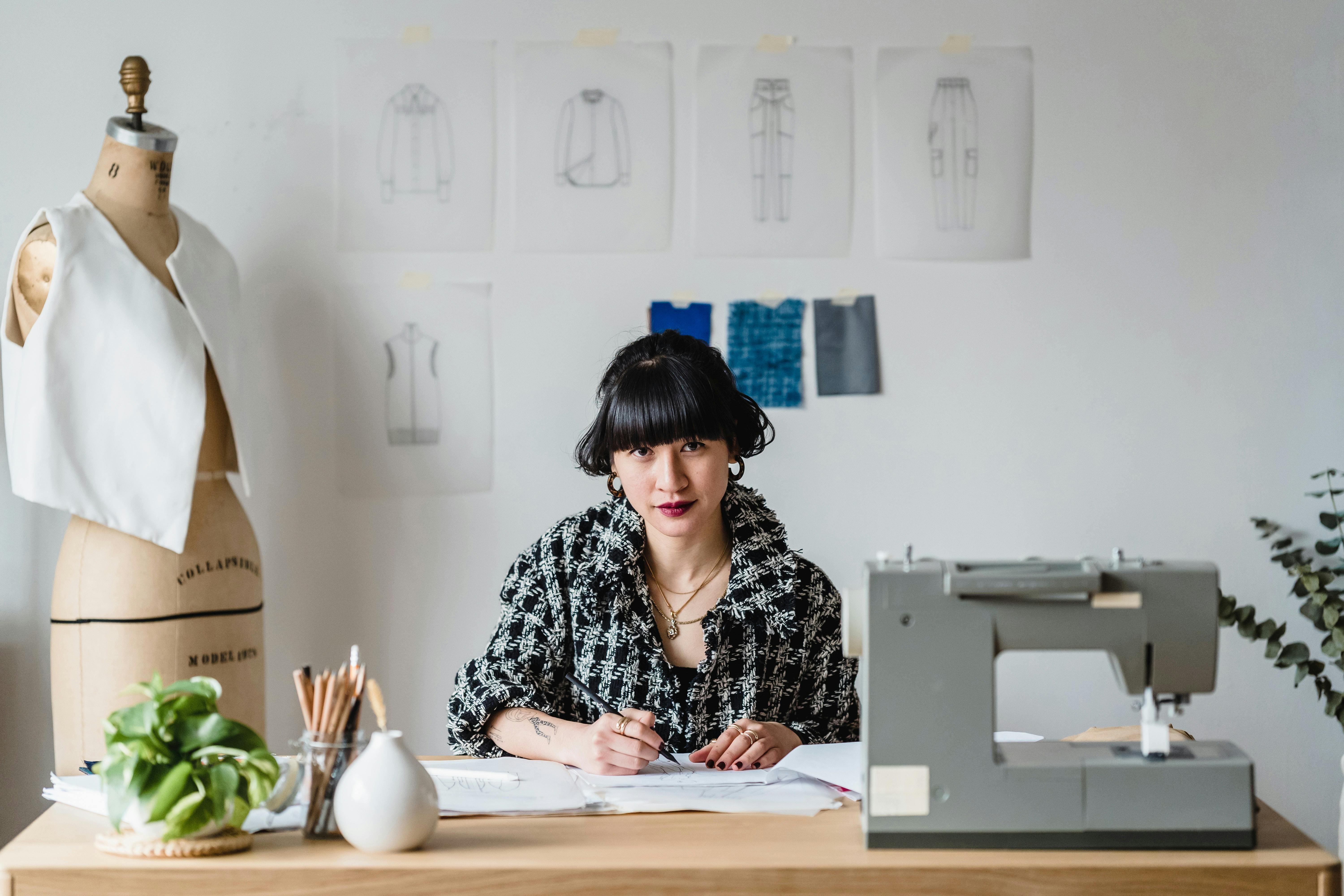 5 best business credit cards to choose from
Here's an outline of our top business credit card options to get you started (remember, terms apply for all cards, so read up before applying 📖).
1. American Express Card: Blue Business® Plus
Rundown of credit card:
The Blue Business® Plus card from American Express has a $0 annual fee, plus a welcome offer of 15,000 Membership Rewards® points when you spend $3,000 on qualifying purchases in the first three months.
After the three-month period, you earn two points for every dollar you spend on eligible business purchases up to $50,000. Once you hit that mark, it's one point per dollar.
Like many cards, it has a 0% intro APR (annual percentage rate) for the first year.
What it's good for:
The American Express Blue Business® Plus card is largely considered one of the best small business credit cards. A reported 99% of businesses now accept Amex cards, which is why American Express had the second-largest transaction volume for commercial cards in 2021.
American Express business card holders can use points for spending categories like business travel purchases and upgrades, statement credits, office supplies, and more.
Potential downsides:
You receive American Express Membership Rewards® points, not cash back. This may limit options for businesses who want an extra cash padding.
You can only get up to 99 employee corporate cards on your account—so medium-to-large businesses should look elsewhere.
2. Chase Ink Business Cash® Credit Card
Rundown of credit card:
The Ink Business Cash® card from Chase is a cash-forward option for businesses. You get 5% cash back on internet, cable, phone services, and office supply stores—plus 2% cash back at gas stations and restaurants. All other purchases still get 1% bonus cash.
Free employee cards are available.
You can book travel through Chase Ultimate Rewards®.
What it's good for:
If you or your employees spend money at the right merchants, this card could be relatively lucrative (adding up to a couple of thousand dollars annually). That's not to mention the sign-up bonus options of up to $750 if you spend $7,500 on eligible purchases within the first three months.

Plus, the card protects your large purchases with an extended warranty policy—extending some manufacturer warranties by a full year.
Potential downsides:
The biggest cash back rewards rate is limited to the first $25,000 in purchases each account anniversary year (not calendar year). Business owners with poor personal credit and a slim business credit file may have trouble getting approval.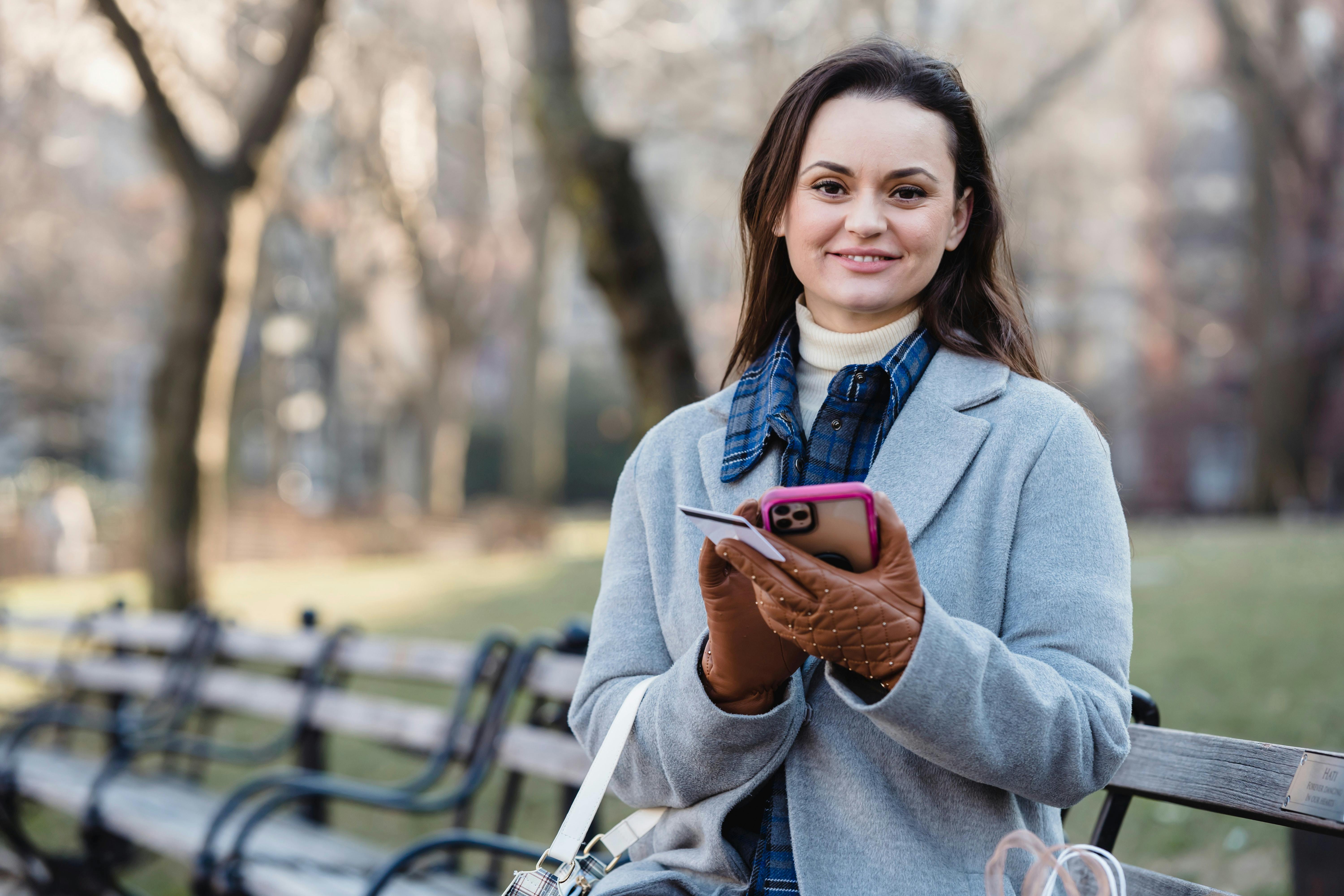 3. Ramp Business Card
Rundown of credit card:
Ramp is an unsecured charge card for businesses of just about any size.
Payments must be made in full each monthly billing cycle, so it basically acts as a free business line of credit (assuming you pay on time). 
Ramp is a Visa card with unlimited 1.5% cash back rewards and no personal guarantee.
What it's good for:
According to Jo Youngerman of Ramp, the card is unique because it combines a fully integrated finance automation software "that uses AI to analyze where businesses are spending the most money and where they can cut down on unnecessary spending."
Businesses can get free employee cards, and there are no annual fees or foreign transaction fees.
Ramp for Travel allows employees to book transportation and accommodation without oversight, and even automatically produces an expense report for each trip.
Youngerman adds, "We help the average company cut their expenses by 3.5% per year and close their books eight times faster through a combination of integrated expense management, automated accounting, and other high-powered automation tools."
Not all charge cards report to the major business credit bureaus, but Ramp does.
Potential downsides:
The approval process is based on company assets, not personal credit score. For some this is a good thing, but others may have trouble getting approved. Plus, businesses must have $75,000 to qualify. Individual LLCs are ineligible for Ramp.
4. Chase Ink Business Preferred® Credit Card
Rundown of credit card:
The Ink Business Preferred® card from Chase is a step up from the Ink Business Cash®. Unlike its sibling, the preferred card focuses mostly on points and not cash back. You even get 100,000 bonus points after you spend $15,000 on purchases in the first 3 months after account opening.
You earn three points for every dollar you spend up to $150,000 on bonus categories like shipping, digital advertising, utilities, and travel.
What it's good for:
You can use points for cash back, gift cards, or travel rewards through the Chase Ultimate Rewards® program. The card also maintains transfer partners (think Marriott and other hotels, airport lounges, rental cars, and more). This means you can transfer your points one-to-one to other loyalty programs, where you may get more bang for your buck.
Chase Ink Preferred travel insurance offers protection for trip cancellation, interruption, delays, lost luggage, and travel and emergency assistance. 
Potential downsides:
It has an annual fee of $95, which may be enough to discourage sole proprietors and small business owners. You also have to spend a decent amount of money to get the most out of the card's benefits.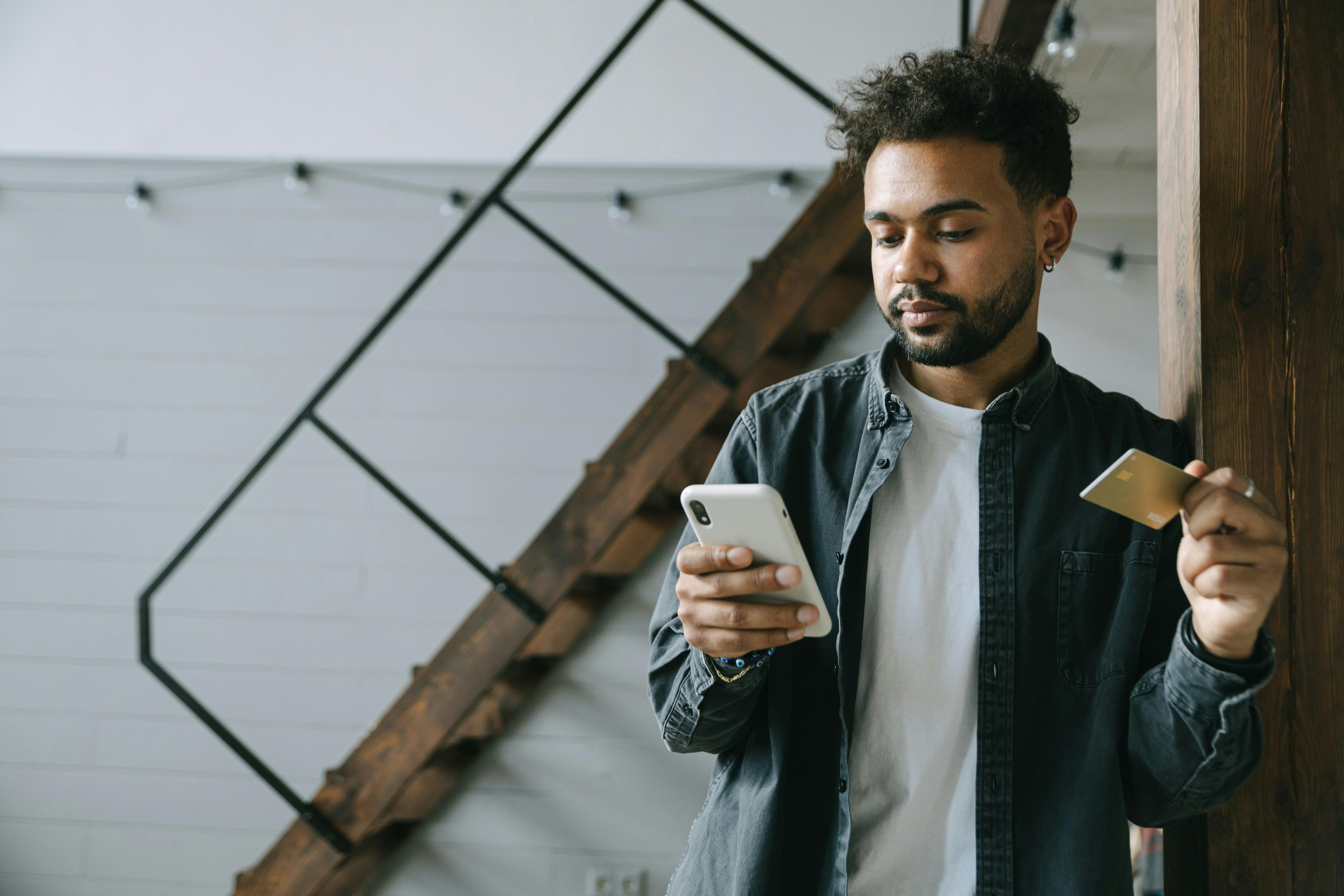 5. FNBO Business Edition® Secured Mastercard® Credit Card
Rundown of credit card: 
The FNBO (First National Bank of Omaha) Business Edition® Secured Mastercard® is a secured business credit card, meaning you pay a security deposit when you open the account.
Secured cards are often starter cards for new businesses trying to build their credit.
You can request your own credit limit up to $100,000—which is a decent amount, even though you must back it with a security deposit upfront.

What it's good for:
You must pay a security deposit, but you earn interest on that deposit (which can lead to more capital down the line).
People with poor credit can access the card, which is a good thing when they're pushed out of other small business cards that prioritize good credit.
Potential downsides:
While you get to request your own credit limit, you must also pay a security deposit that's 110% of the amount of your credit limit. This means you need upfront capital for the card, which could be difficult for some startups. The card also has a $39 annual fee and a variable APR (meaning you could have to pay high interest charges on late payments when rates go up).
Other great cards that didn't make it into our top list this year: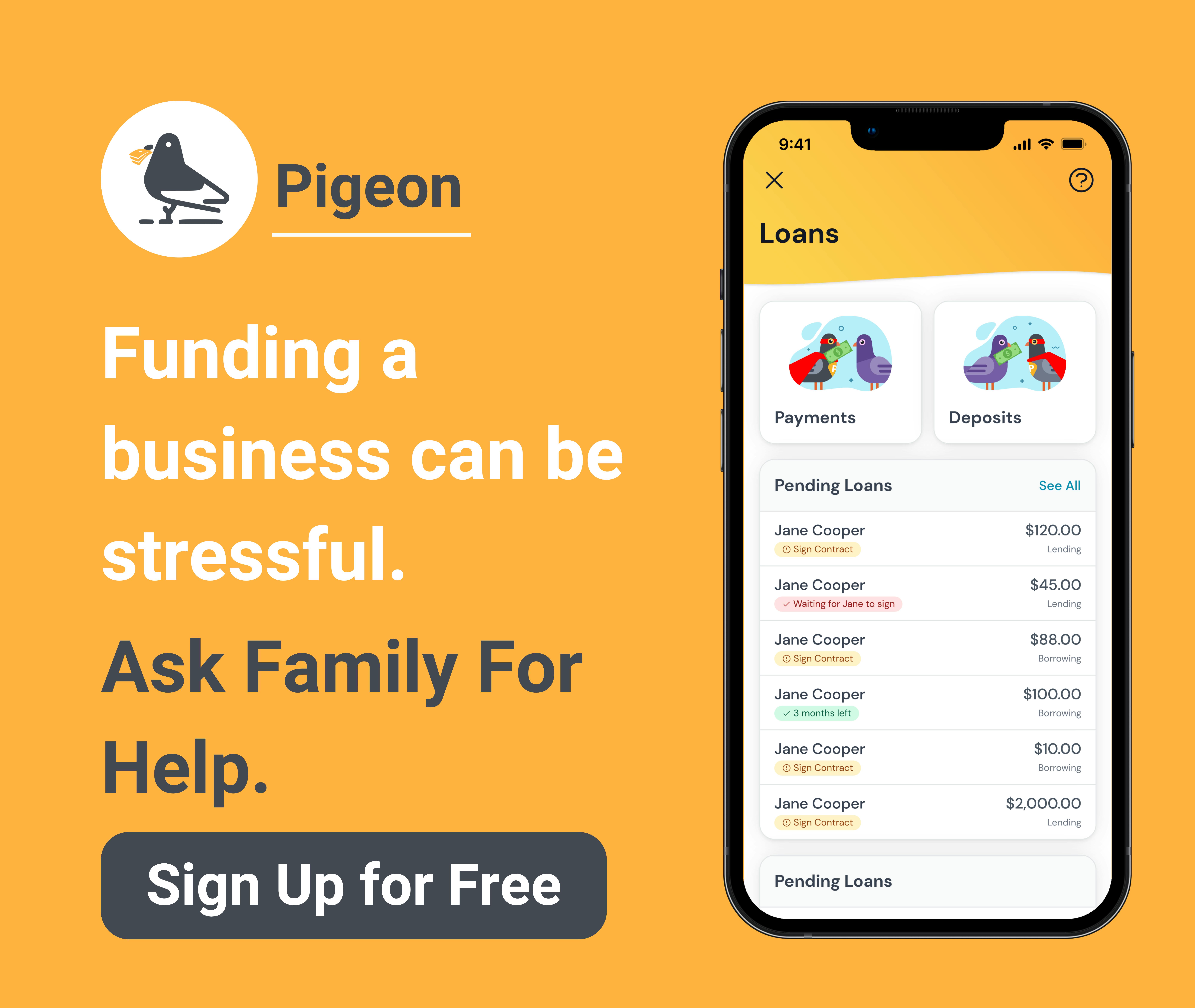 How to qualify for a business credit card
Business credit cards come in a lot of forms. While some cards limit eligibility to businesses with a robust credit history, even new small business owners and startup founders can find one that fits the bill.
Wherever you are in your entrepreneurial journey, consider the following factors that may come into play for your credit card application:
Smart tip💡: Can't qualify for a business credit card? If you have friends or family willing to help you reach your business goals, a platform like Pigeon can make it simple to facilitate a loan. While mixing business and pleasure—or money and relationships—is often regarded as awkward, with the right parameters in place it can be a fantastic solution for both parties. Pigeon makes it easy to borrow from or lend to people you know with automatic reminders, payment tracking, and the necessary legal documents to protect both sides. Your admirers can support you in your business and earn a little interest along the way, while you get the funds you need to succeed. Win win!
Bottom line on choosing a business credit card
From welcome bonuses to travel perks, from elite status to a 0% APR period, companies sure know how to attract borrowers with juicy credit card offers. 😍
But as a new business, you want to look past the fluff and find a card that truly works in your favor. 💯
Your business and business expenses are unique. For this reason, some cards will be more beneficial to you than others. Before you head off to the races…🏇🏼
Take stock of your business needs.
Select a credit card that ticks your most important boxes. 
Gather your financial details and apply. ✍🏻
The right business credit card can empower your business, so don't let the opportunity to get one slip by.

Want to read more related content? Check out some more of our awesome educational pieces below: