Money is important, but you don't need too much of it to start your dream business. If you are willing to invest your time and put in some sweat equity, then you can become an entrepreneur and create your own company without any capital of your own.
Here's how to start a business with no money:
Figure out the type of business you want to start
Vet your business idea
Calculate your costs
Get financing for your business
Launch your business

Figure out the type of business you want to start
Before you can start a company and work on it full time, you need to come up with a business idea. Oftentimes, it doesn't take any capital to come up with an idea for the type of business you want to build.
What are you good at? Think about all the skills you have. Just like a handyman has tools in their toolbox, what are the tools you have in your toolbox?
Once you have compiled an outline of your skill set, consider how you can leverage your skills to create a product or service that will solve a problem for someone else. Maybe it's a problem you've experienced. If you have this problem, then it's possible other people have it also. 
Just keep in mind your solution has to be something people will be willing to buy. Make something people want.
To use the same examples above, here are potential good business ideas:
Write blog posts for small business owners
Start a restaurant for a specific cuisine
Open an auto repair shop or mobile maintenance service
Create websites for freelancers
Build a browser extension for a popular e-commerce website
Once you've come up with a product or service that people will want, then you have a business idea!
Vet your business idea
When you have an idea for your new business, the next step is to get feedback from others you trust. Take advantage of your network to ensure you will put your startup on the right track for success.
Think about which friends, family members, mentors, and/or colleagues can advise you
No matter what type of new business you plan to start, there will always be someone who can help you. 
Think about which people in your life have always put you on the right path, whether it is a friend, family member, mentor, or colleague. These must be people you trust. If you reach out to someone who cares about you and wants to see you succeed, then they will usually go out of their way to assist you and provide honest feedback.
You should also contact people who are experts in the industry you plan to operate in. They'll be able to point out obstacles to avoid and save you lots of time and money. They might also point you in the right direction of how to find market research for your business.
If you don't know anyone in the industry, you can always go on social media and find experts there to reach out to, whether it's on LinkedIn, Facebook, Instagram, or Twitter.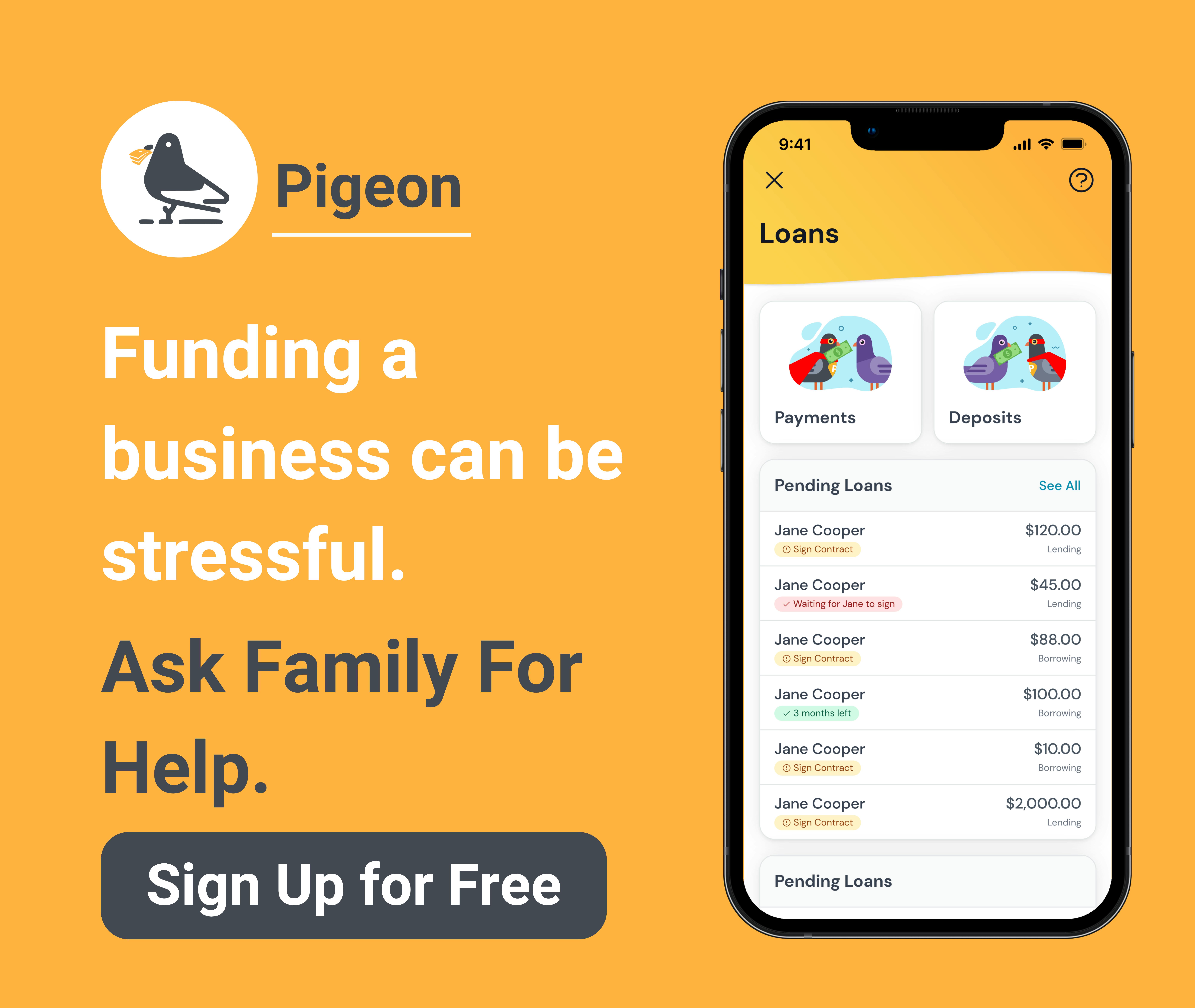 Speak to people about your business idea to get transparent feedback
Talk to as many people as you can! The time you spend doing this will be a great investment if you are able to implement their feedback into your business.
Be upfront with the people you contact, whether they be potential customers or supporters, and ask for their honest opinion. 
Here are some sample questions to consider asking:
Does my business idea solve a real problem?
Is the timing right to start this business?
Are there other businesses already solving this problem? If so, how will we differ?
What types of limitations might I encounter?
Does my business model make sense?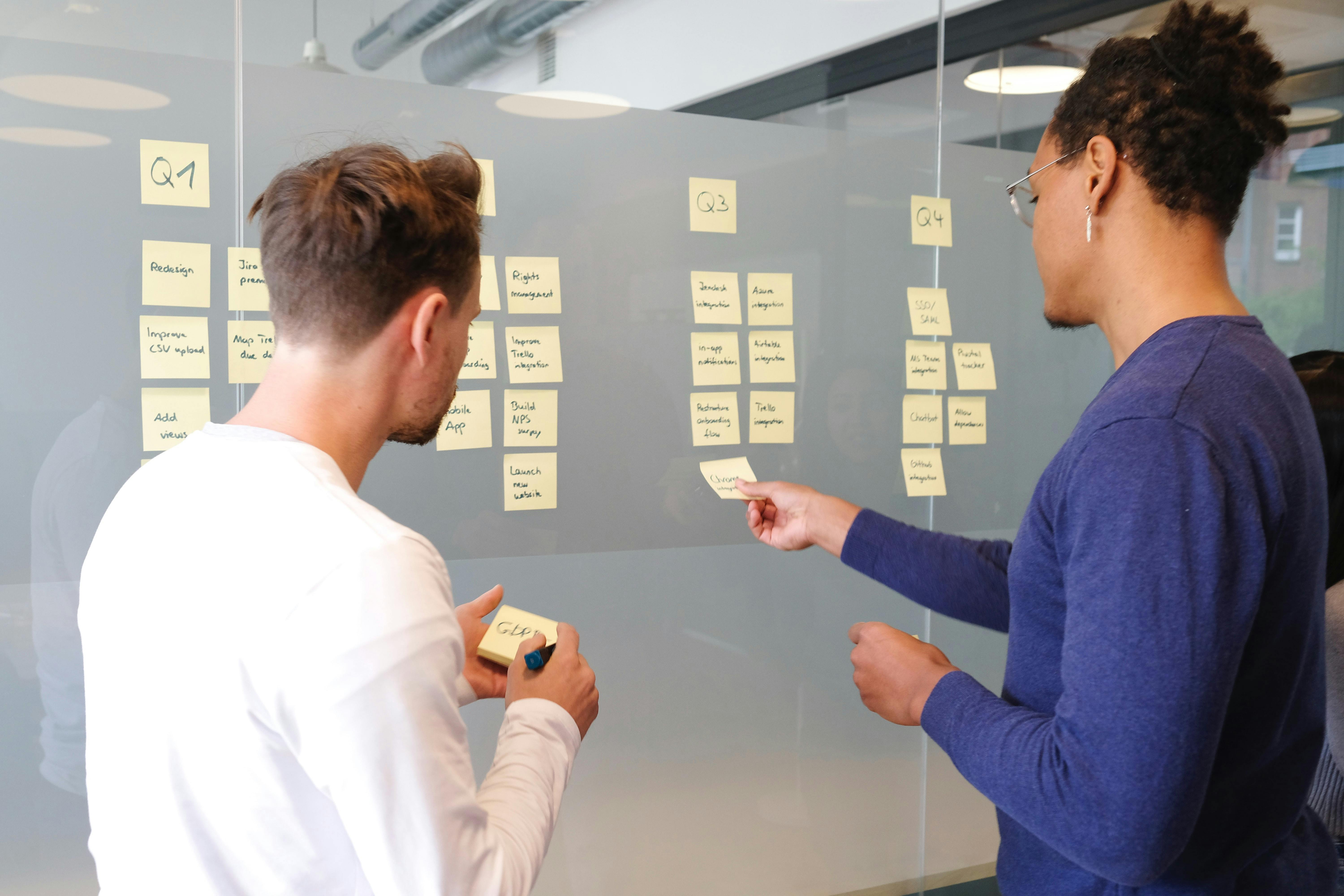 Calculate your costs
Although you don't need capital to start your own business, you will most likely incur startup costs to get your new company off the ground. Before you launch the new business, you need to determine how much your upfront costs will be.
Determine what expenses you must incur to launch a minimum viable product (MVP)
While you won't want to underestimate your upfront costs, you should also try to keep them as low as possible.
By starting out with an MVP, you can have a low-cost launch with the least amount of risk. It will also allow you to test the demand in the market for your service or product. Starting with an MVP will show you the minimum output you need to produce for people to send you money.
💡 Note: A minimum viable product (MVP) refers to the simplest possible thing that solves the problem you're trying to solve. You'll find many examples online.
Make a list of the essentials to create your MVP and market it, and calculate the total cost.
Below are some examples of costs you may need to consider.
Domain name for website
Social media marketing
Internet connection
Outsourced graphic design and engineering
Raw materials
Third-party vendor expenses
Figure out how much your ongoing expenses will be
It's important to know how much it will cost you to launch your new business, but you also need to plan ahead to ensure you can keep your business going until it is profitably self-sustaining. 
When creating your business plan, be conservative on estimations of how much you'll spend and how much revenue you'll bring in. You should also be frank with yourself about the timeline to profitability. Budget for longer than you think you'll need.
Get financing for your business 
Starting with no money can be tough. Until your business starts generating enough cash flow, there are tons of ways you can finance your business without putting in any of your own funds. Here are some of the most common types of funding for startups and small businesses.
Bank loans
The most traditional way to finance a business is by obtaining an SBA loan, aka a small business loan, from a bank. However, it has its downsides. Banks can take several months to underwrite the loan and are typically reluctant to lend to startups.
Venture Capital
For businesses that have the potential to scale to millions of customers like Facebook, Uber, or Doordash, you may want to explore raising money from venture capitalists and angel investors. 
In exchange for ownership and/or control of your business, outside investors may fund your business venture and provide you with the money you need.
Personal loans from online lenders
For many startups, personal loans can make a lot of sense. There are many online lenders offering personal loan products.
If you have great credit, you may be able to obtain up to $100K without collateral. Loan terms are typically 36-60 months, and there usually are not any prepay penalties.
If you do get a personal loan, make sure you understand the so you're protected.
Credit cards
⚠️ Be careful – this may be the most expensive method of raising capital, and has sent many a startup founder and gig worker into deep debt. Check out better loan options for gig economy workers and creative types of startup funding.
You can use a credit card or multiple credit cards to fund your startup costs. 
Interest rates can be very high, especially on cash advances. Credit card providers may also charge an upfront fee on a cash advance that could be between 3-5 percent in funds requested.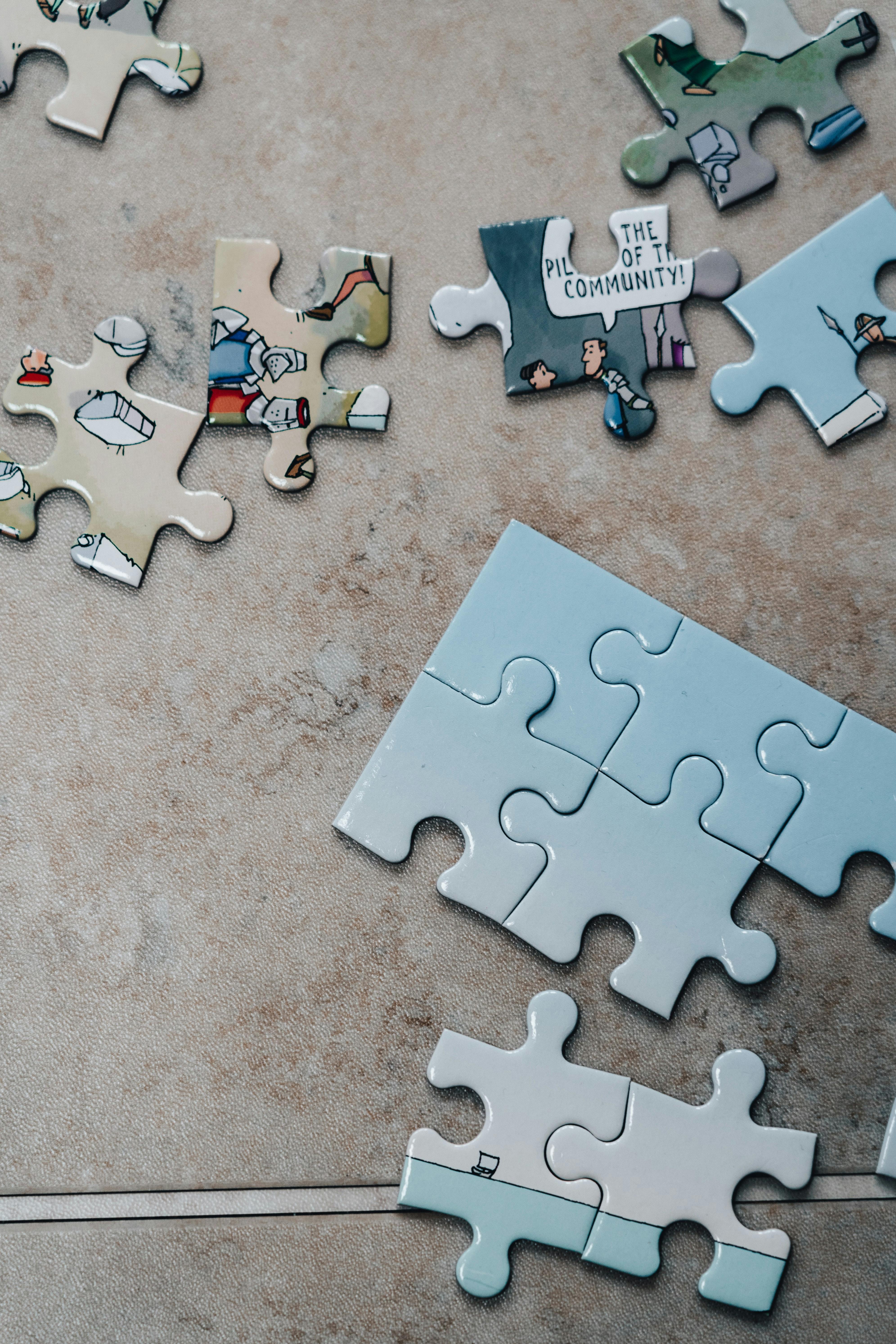 Alternate financing
Bank loans, credit cards, and personal loans may be some of the most mainstream ways for entrepreneurs to fund startups. However, there are plenty of other options. Below are a few ways.
Grants
Grants for startup capital are often tough to find and get. However, you can always try looking for grant opportunities that will give you free money.
Just keep in mind it may take a fair amount of time on your end. Grants typically have specific requirements for their application. The best way to begin searching for a grant is to look in government databases. Reach out to your local SBA chapter if you need assistance.
Crowdfunding
There are numerous crowdfunding platforms where people can request financial support. Kickstarter, GoFundMe, and WeFunder are some of the most popular. You can post your small business on one of these platforms and then advertise your crowdfunding listing on social media to ensure people in your network know about the campaign. 
Sometimes crowdfunding is done via donations. People are always searching for a cause to donate to because they like assisting others. If you go the donation route, just make sure to point out what makes your business special.
Crowdfunding campaigns can also be a way to attract customers. The contributors to your posting can get access to your service or product or participate in your company in some manner. This can be a terrific way for entrepreneurs to attract attention to their new business.
Personal Loans
You don't need to rely just on online lenders to give you personal loans. Many startups prefer to "bootstrap," meaning they don't rely on bank loans or investors. 
Reaching out to friends and family and using Pigeon is a great alternative option. 
Friends and Family
You likely will have already spoken to your friends and family about your startup when you were asking them for feedback about your business plan.
It is fair to make a pitch to them for funds as well. Some of them may feel especially confident in your business if you incorporated their comments into your business! Some of the greatest businesses in the world, Apple, Tesla, and Berkshire Hathaway all started with an initial financial contribution from friends and family.
Launch your business
Once you have your business idea, MVP, and financing, then you are ready to turn your dream into a reality!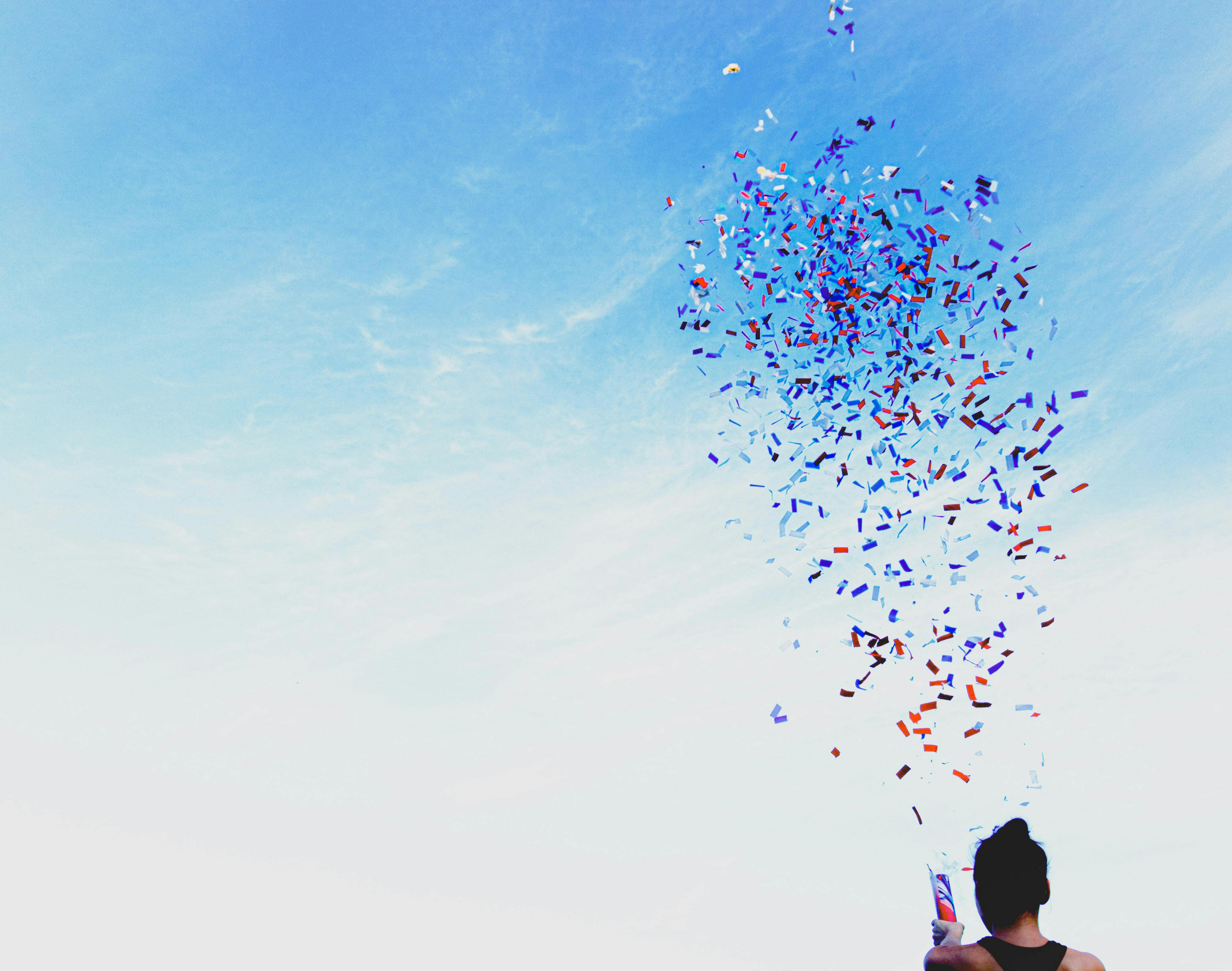 Create a simple website
Regardless of what type of business you have, you'll want to, buy a domain name and create a website so potential customers can learn more about your company. 
Build a social media presence
Not only will you want to create a website, but you'll also want to build a high-quality social media presence. At the least, create a LinkedIn account, Facebook page, Instagram account, and Twitter profile for your business. 
Try to post on each platform consistently to show your business is legitimate and staying up to date. Try to share information that adds value to your community and customers.
Create a system for selling the product/service
When you are satisfied with how your brand is being communicated, then you need to ensure that you have a way to get paid.
If you will be selling physical products, consider finding retail space locally to showcase your items in person or list your items online on sites like Etsy, Amazon, or eBay.
If you have an online business that uses a website or app where customers will be making purchases, then you can use a service like PayPal or Square to collect payments.
For service businesses, you will likely need to send invoices to your clients. There are tons of invoice templates online that you can use to save you time from creating an invoice from scratch. 
Expand products, services, and/or target market
As you run your business, always ask your clients for feedback so you can figure out how you can grow your company and ultimately create a successful business. You can learn more about your clients' problems by asking them and then once you've compiled enough information, build useful solutions.
One thing to keep in mind is just because you sell a service doesn't mean you can't also sell a product or vice versa. 
For example, if you are a freelance copywriter selling your writing services, you may be able to develop a writing course as a product that you can sell.
Hire employees
The best way to scale is to hire. If you are only one person, there is only so much you can do on your own. 
The best businesses are able to bring in strong employees from the beginning to establish a great company culture. 
Ideally, you want to find people who are passionate about the problems you are solving and can add value to your business. 
Keep hiring and keep growing! 
Wrap Up
Entrepreneurship doesn't have to require extreme amounts of capital. Oftentimes, all you need to do is put in some hard work, come up with a good plan, execute your plan, figure out which of the many financing options is the best fit for your business, and then launch. Believe in yourself, you can do it!

Want to read more related content? Check out some more of our awesome educational pieces below: