We've all been there: an unexpected bill comes in, a medical emergency happens, you get laid off, or your car breaks down. Things come up, and sometimes the funds just aren't there. 
When you need to get money fast, many options are available, and some are better than others. How do you know where to start? You start with this list! 📝
We know times can get tough and you may be in search of a little extra cash, so we've reviewed the most popular ways to find it. Learn the pros and cons of the best quick cash methods, and then learn which ways you want to steer clear of at all costs.  
Smart Ways to Make Quick Cash
So how do you make quick cash without high-interest credit cards or visiting a loan shark? Let's dive into the top 10 ways to get quick cash in a pinch. 
1. Sell, Trade-In or Pawn Used Items
One of the fastest ways to earn some spending money is by selling items you no longer need. There are many ways to sell to make extra cash. For example, thredUp can help you sell your clothes, and Decclutr offers to buy recent tech gadgets. 
Selling items online can still take some time, though. You have to prepare your items, communicate with your buyer or marketplace, send in your items, and then wait for payment. If this sounds like a painstaking process for you, why not try hosting a garage sale or adding to a thrift store - it could be a quicker way to cash in on clothing, jewelry, books, video games, furniture, kids' toys, and more! 
There are numerous things to sell to make quick cash - listing items on Craigslist or Facebook Groups are popular options to do so, plus there are specific apps like Facebook Marketplace dedicated to helping users sell to make money off of unwanted items locally. 
If you are in a real hurry and don't have the time to list your items and wait for a sale, a pawn shop might be the way to go. ⚠️However, you should know that they will most likely give you only a fraction of what you could get from a private sale. 
Pros: 
Cons:
Sales can be time-consuming if you own a lot of items
Interacting with strangers (this might be a pro for some)

2. Sell Unused Gift Cards
Have a bunch of unused gift cards for places you don't shop? Or have gift cards and really need cash? You're in luck! There are some great platforms to sell those gift cards to make money fast. 
CardCash will buy a gift card for a cash payout. If you would rather spend a gift card at a different store, they also offer to exchange your card for a different one. 
Raise is another marketplace that will allow you to sell unused gift cards. Once sold, you can quickly cash out your funds to PayPal or direct deposit. 
There are plenty of other platforms that work similar to CardCash and Raise. However, it's important to note that most will take a small percentage of the card's full value as a fee for their service. 
Pros: 
Fast cash in your pocket
Spend your money where you want
Reputable gift card exchange platforms
Cons: 
Won't receive the full value of the card
It may take a few days to receive the funds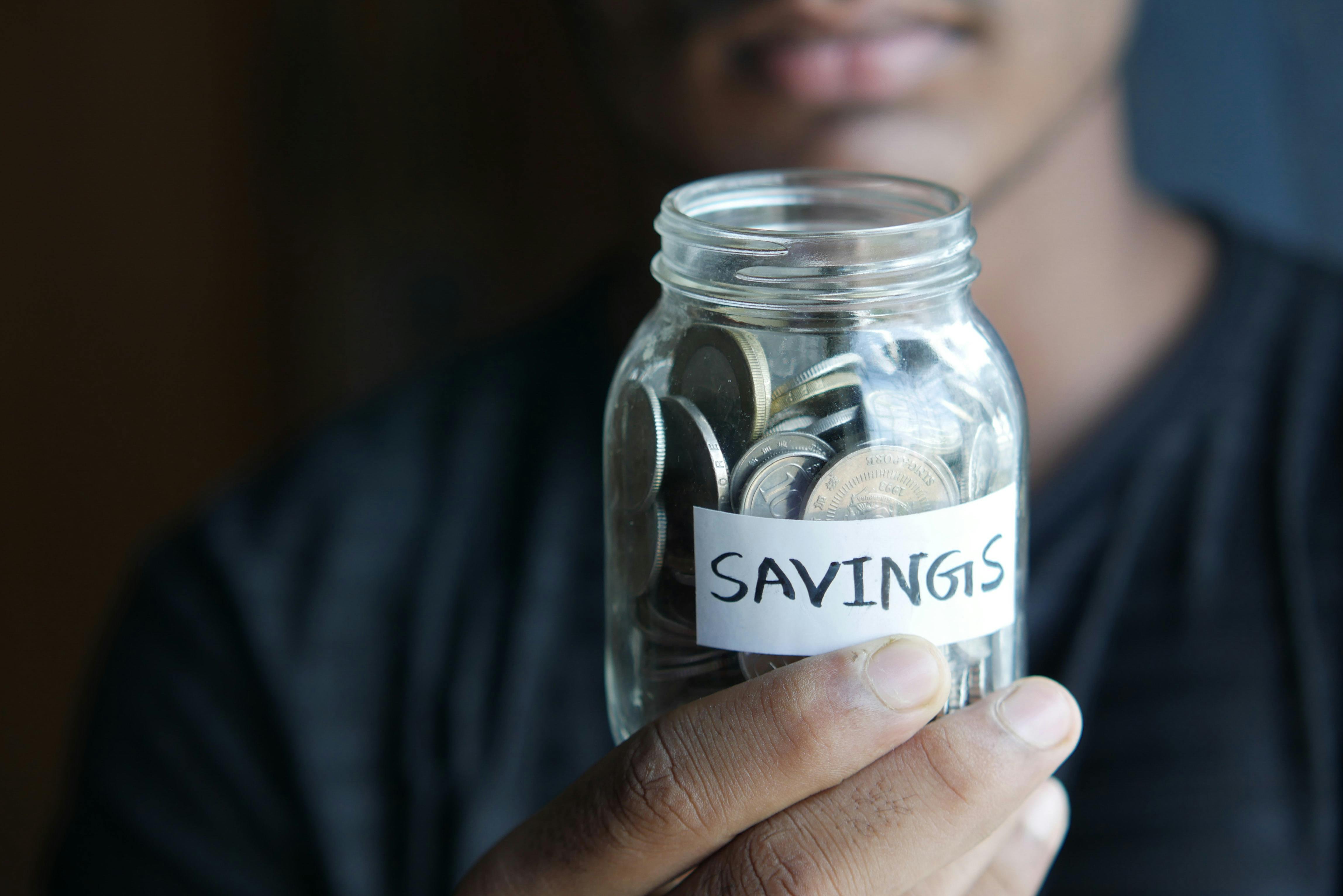 3. Cash In Your Loose Change
It's time to go digging in the couch for coins. No really! Gather the coins in your piggy bank, your dresser drawer, that change collector in your car, and even between the couch cushions. If you've been intentionally saving coins for a while, this is the time to cash them in. 
Some banks offer a free coin counter machine to deposit your coin collection straight into your bank account. Other financial institutions will only accept rolled coins with the account number written on each. 
If you have a sizable amount of coins and you'd rather not roll them, coin counters such as CoinStar are available at grocery stores, pharmacies, and other large retailers. However, there will be a small fee for their service. 
Pros: 
Much easier to spend cash than coins
It's money you already have
It could be a substantial amount
Cons: 
Rolling coins can be time-consuming
Some coin counters charge a fee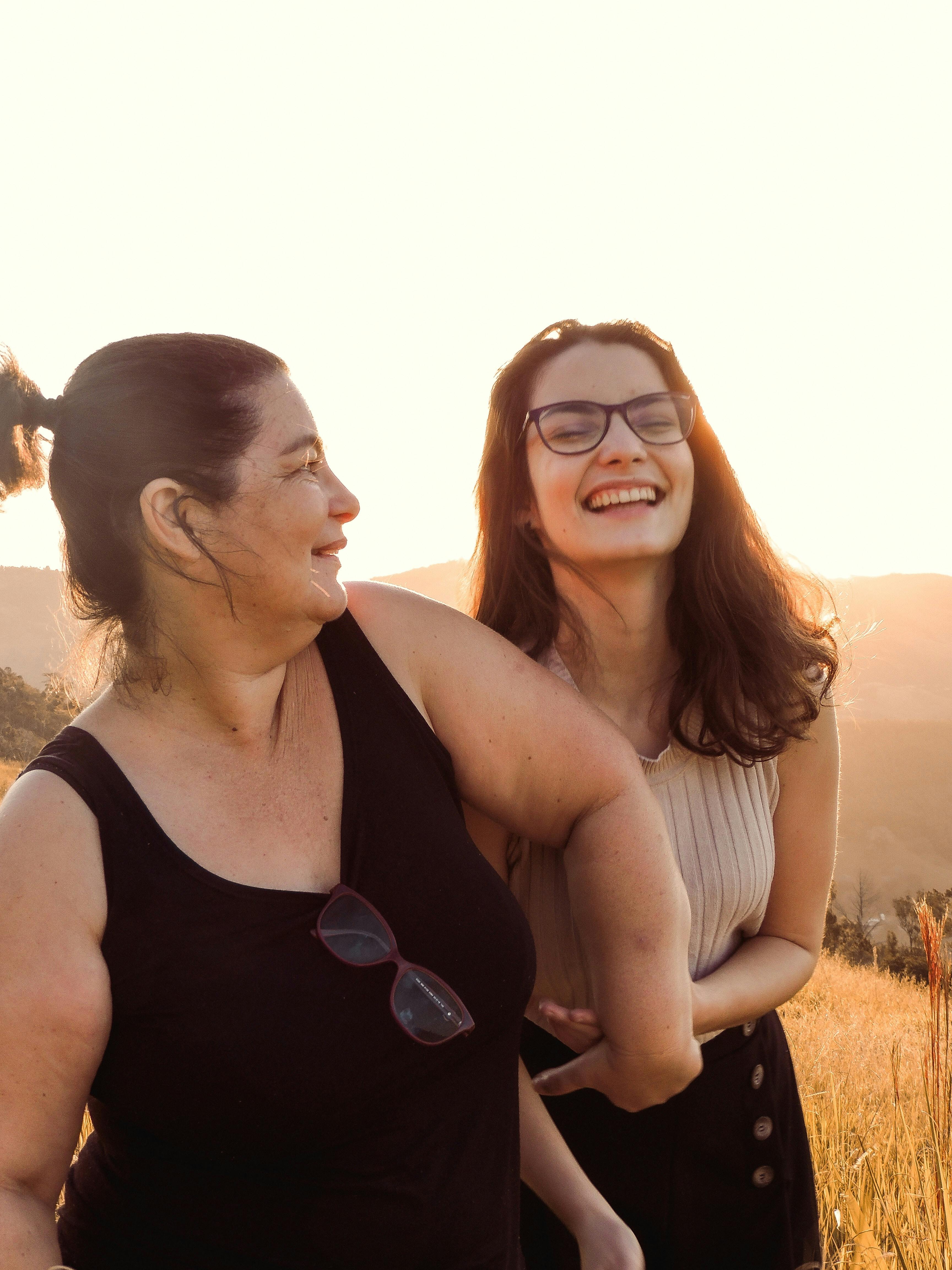 4. Borrow from Family and Friends
It used to feel awkward asking a friend or family member to borrow money. Coming to people you know in a financial crisis can make the situation feel more stressful. What if they say no or don't trust you to pay them back? 
Thankfully, there is a way to take the uncertainty out of borrowing from friends and family. Pigeon allows you to set up a loan agreement, including the total amount and length of the loan plus the monthly payments. Your "lender" can choose whether or not to charge interest.
Once the loan agreement is made, the initial money transfer and all repayments are sent securely through the platform. Borrowers earn Pigeon Points for making on-time payments on their loans. 
Because our platform allows for convenient and hassle-free lending between loved ones, it's easier to ask for financial support from those who care about you the most.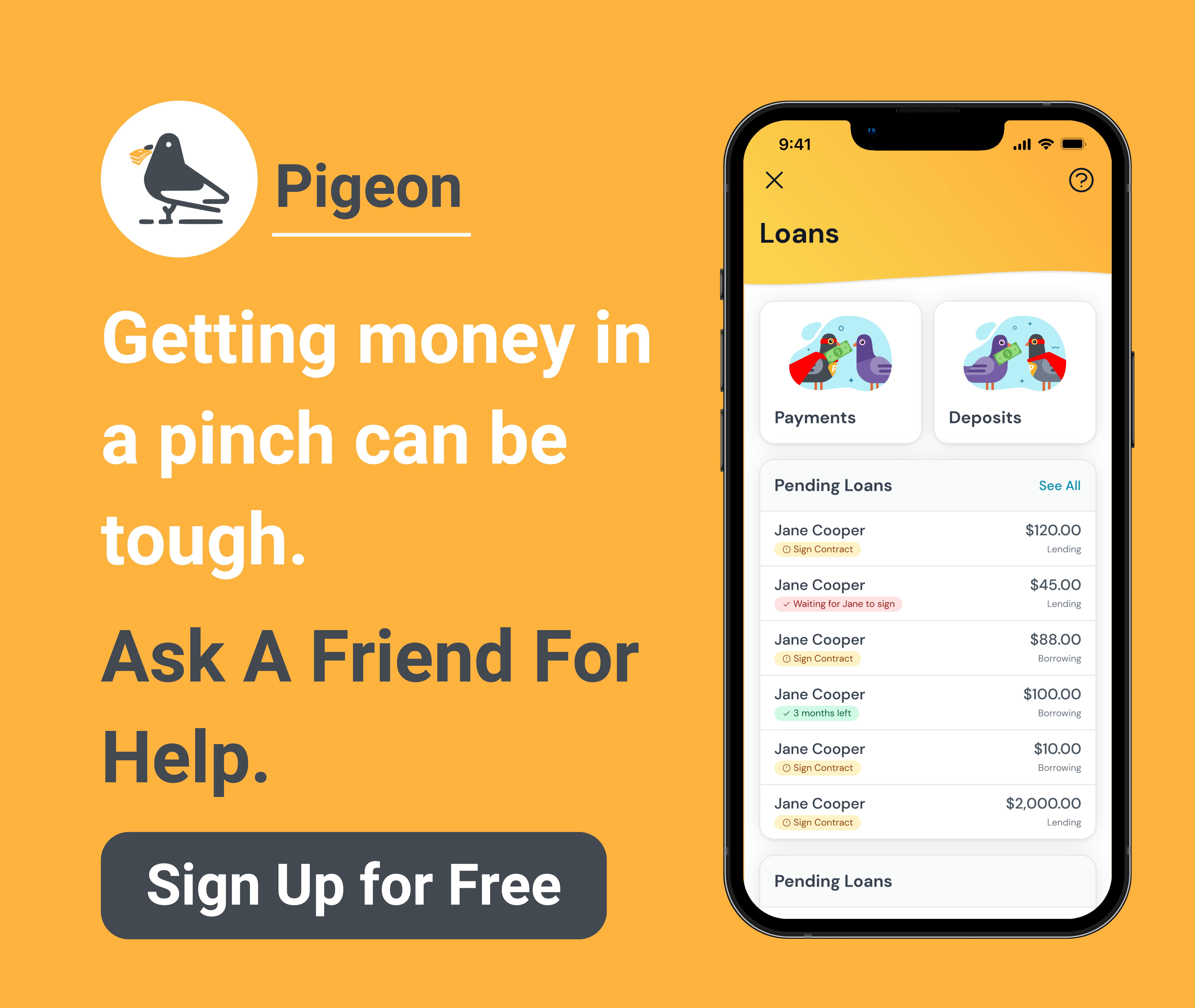 Pros: 
Less stress borrowing from those you know
Higher potential for large sums of cash
Easy, online payment platform
Money from someone you trust
Cons: 
It might feel awkward asking someone for help
More pressure to pay back the loan

5. Make Money Fast by Donating Plasma
Why donate plasma? Plasma is vital to medical research and helps create medical treatments for patients with compromised immune systems, lung conditions, burn victims, and more. Depending on weight, the plasma center, and your location, you can expect to receive between $20 and $90 for each donation. 
Plasma is the liquid portion of your blood and is separated from your red blood cells through plasmapheresis. After this process, your red blood cells are then returned to you with saline and an anticoagulant. Because plasma is reproduced so quickly in the body, you can typically donate twice each week, as long as there is one day between donation days. 
Several major plasma donation centers operate nationwide, like BioLife, CSL Plasma, and Octapharma. Most have promotions for new donors as well as referral bonuses. If you know someone who donates plasma, ask them for a referral, and be sure to refer your eligible friends so they can make money fast too!
Pros: 
You'll get cash quick - usually deposited to a prepaid debit card the same day
Can donate twice weekly (in most cases)
Help support medical research and treatments
Cons: 
The donation process is lengthy
Pre-existing medical conditions may make you ineligible
Some may find needles uncomfortable 💉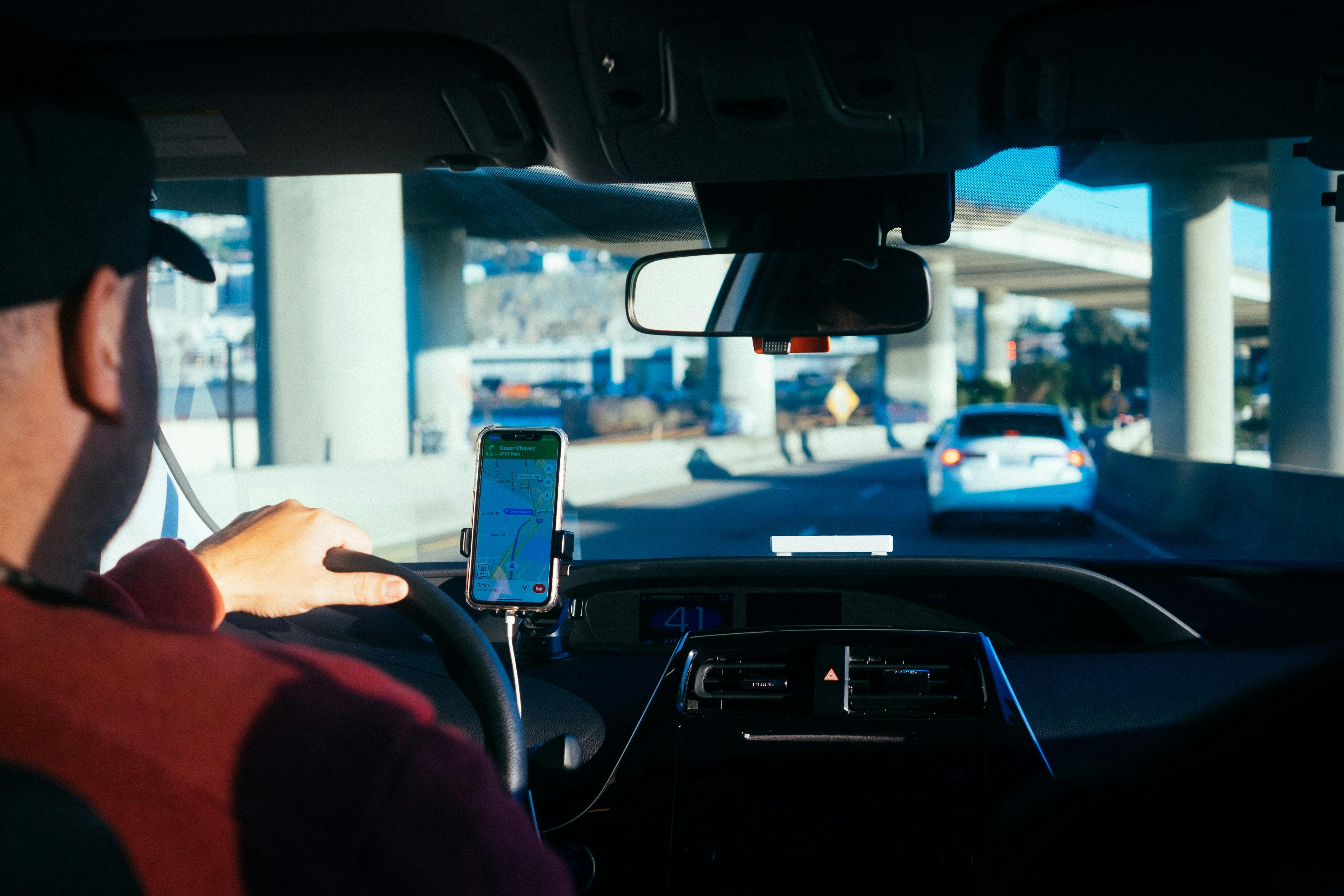 6. Turn Your Car Into a Money-Maker
Driving with Lyft or Uber can be a great way to make fast money. If you drive during peak times, have a clean and dependable car, and consider yourself a responsible driver, becoming a rideshare driver could be an excellent option for quick cash. 
Delivering food using delivery apps like Postmates and DoorDash are also great ways to put your car to work for extra spending money. DoorDash offers flexible "paydays" that vary based on location. You can earn base pay plus tips and even additional Peak Pay based on your availability. 
If you won't need your car for a few days, why not rent it out to someone who does? Turo is the largest car-sharing marketplace, acting as an "Airbnb for Vehicles." If you have a truck or van, try FluidTruck. They specialize in larger vehicles and may offer higher rates.
Pros: 
You may be able to earn cash on the same day
Earning potential based on the hours you work
Leverage the vehicle you already own
Cons: 
Earnings may be less than expected 
You may need your car for other tasks during peak times
Your vehicle needs to consistently be in good condition

7. Rent Out a Parking Space or Offer Storage in Your Home
If you only have room to store items, like in your basement, garage, attic, or spare room, try out Neighbor or Airbnb. You can also rent out your garage or driveway as a useable parking space and set your own rates for a great way to make money fast. 
Pros: 
Unused space can start making you money
It could be a long-term source of income
Meet new people in your community
Cons: 
You lose access to those areas of your home
Lack of privacy with short-term or long-term residents

8. Start a Side Hustle
Having a side hustle is the new thing. According to Self, 45% of working adults have a side hustle. Most spend between five and ten hours per week making some extra money on the side, with the average hustle bringing in almost $900/month. That's hard to pass up, right?
There are tons of side hustles to choose from, but not all will start paying out right away. Building a blog and monetizing it can take months. So how do you create a side hustle when you need quick cash? You choose something that will start making money fast. 
Babysitters at Care.com and dog walkers on Rover get paid at the time of service. So do those who wash and detail cars or clean and organize homes. Tutoring services and freelance writing or graphic design are excellent side hustles that can start paying off quickly. Advertise your services, set your rates, and get paid fast! 
Pros: 
Long-term income potential
Share your passion part-time
Learn new skills
Cons: 
May work long hours
Not all side hustles pay quickly
9. Do Odd Jobs & Side Gigs
If you have the time to get out and work, day labor or temporary jobs might be available. An employment agency often sends workers to warehouses or production facilities to ensure they have all the staffing they need for the day. 
People in your neighborhood might be willing to pay for odd jobs as well. Check out Craigslist or Facebook Neighborhoods, or list yourself on Taskrabbit to see who needs their lawn mowed, help moving furniture, painting their home, or even babysitting. If you are ready to offer assistance, feel free to post and see if anyone needs your help. 
Pros: 
Some jobs may pay cash the same day
Help those in your community
Offer help to friends and family
Cons: 
May not be a lot of options 
Work might be physically demanding
Requires specific skillsets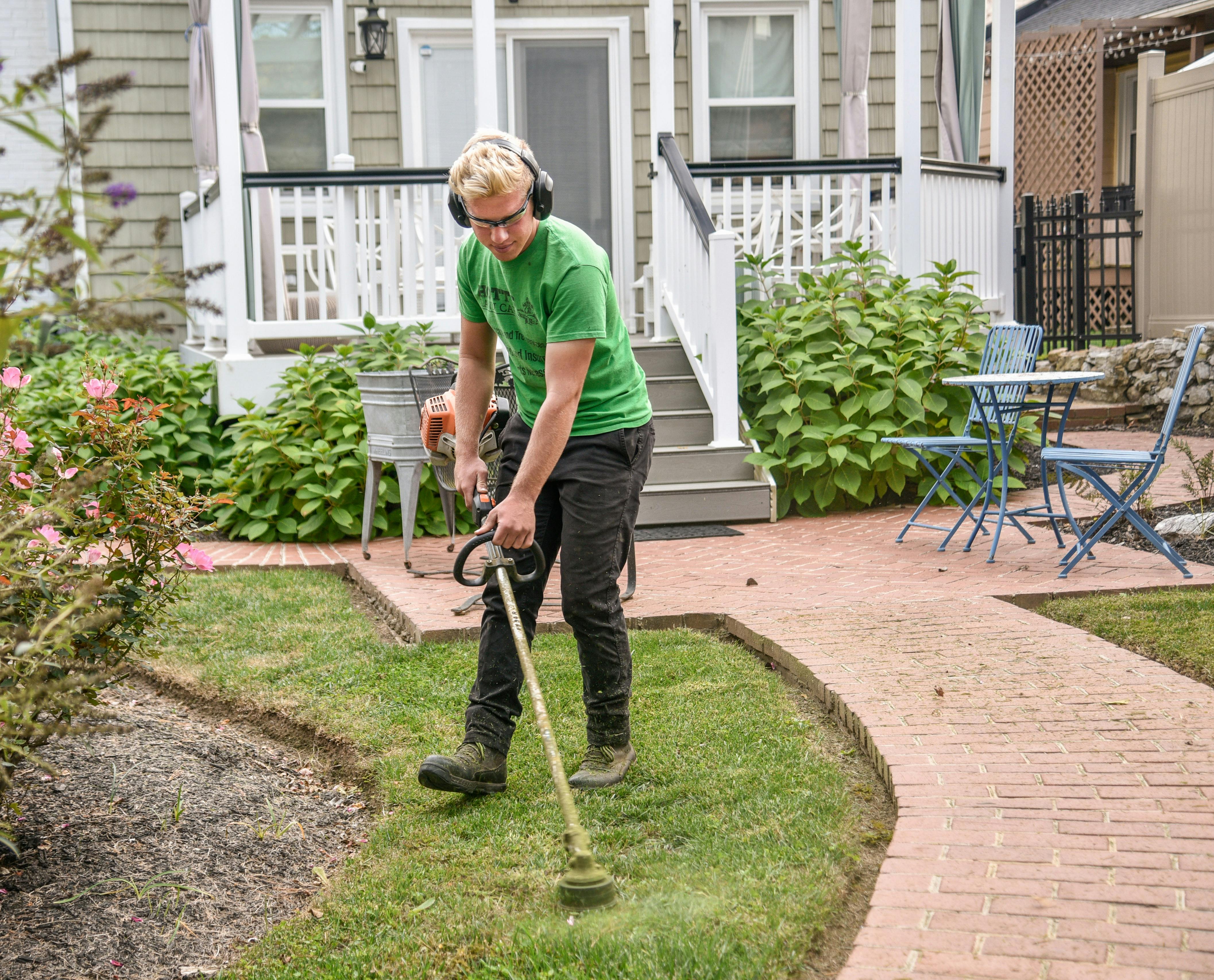 10. Ask For a Payroll Advance
Some employers understand the struggle to get from one payday to the next and may already have a program to issue an advance. With a payday advance, you receive a portion of your next paycheck early. An employer may or may not charge a fee or interest. 
If you work for a small business, it may be as simple as explaining the situation to your boss to get the quick cash you need to make it through the week or month. Be sure to have something in writing, though. You don't want borrowing from your employer to affect your position with the company. 
The Earnin app allows you to request a payroll advance without going through your employer. You will need to show your timesheet plus link your bank account, but then you can request cash without waiting until payday. There are no fees, but they do ask for a donation. 
Pros: 
Less risky than payday loans
No or lower fees for borrowing
Platforms available to get an advance
Cons: 
You may not want your employer to know about your finances
Short-term financial solution 

Be Careful With These 5 Quick Cash Options
When you need to make money fast, it can be easy to fall into dangerous financial traps. You want to avoid funding that offers money quickly but with high-interest rates or other strings attached.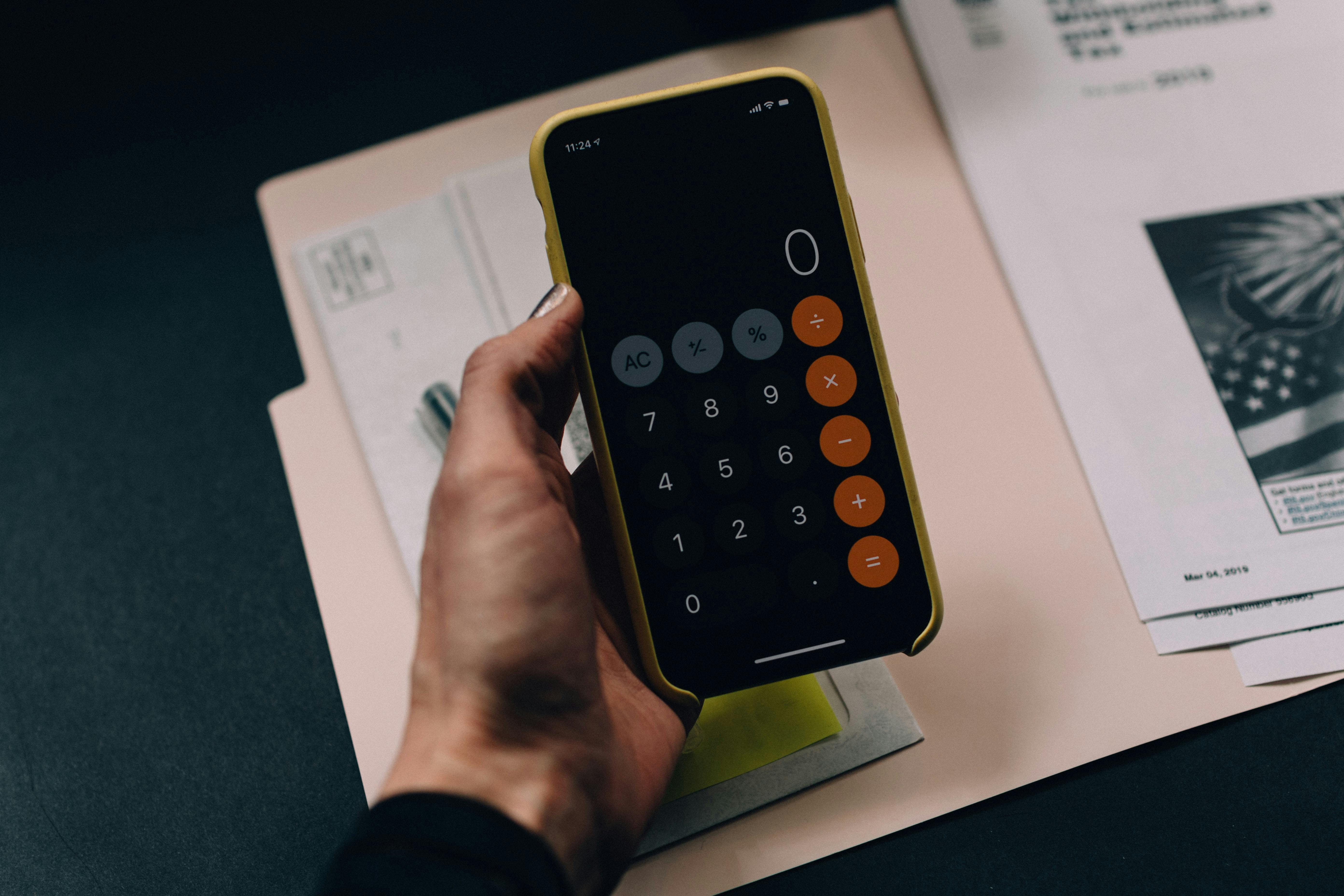 1. Payday & Installment Loans
Depending on your state, payday loan lenders can charge up to 400% interest on these short-term loans. These loans are also designed to trap borrowers in a vicious cycle, always paying the minimum and borrowing more to do it just to stay ahead of the high-interest payments. 
A payday loan is a quick cash loan that must be paid within a short time, typically 15 to 30 days, while installment loan payments can be spread out over months to years while the total amount of the loan continues to increase due to the extremely high-interest rates.
👉 Borrowers should definitely look for other sources of cash in emergencies if at all possible. 
2. Pawn Shop Loan
Pawn shops might be an excellent way to cash in on items you want to sell, but they aren't so great for a loan. A pawn shop loan requires you to use an item you own as collateral. The amount of your loan will be based on the value of that item. Interest rates are typically very high, and if you don't pay off the loan in the agreed time, you risk losing the item you used as collateral. 
Tip: If you must use a pawn shop loan, don't pawn your favorite piece of jewelry or anything with sentimental value.
3. Title Loans
Title loans are quick cash loans where you use your vehicle as collateral. If you don't pay back the loan, the lender can repossess your vehicle. These loans often have high-interest rates, making them difficult to pay off. According to the California Reinvestment Coalition, over 80% of title loans are repossessed.
4. Borrowing Against Retirement
Not all 401(k) retirement accounts qualify for a loan. If yours does, it's important to consider the decision carefully. When you take money out of a retirement account, it's no longer earning interest. You may also lose out on company match potential throughout the year. 
Another factor to consider is your job security. If you lose your position with the company while you have a loan against your retirement account, you must pay that loan within 60 days or risk paying penalties and taxes. 
5. Taking out a Second Mortgage
A second mortgage is sometimes considered a quick cash loan, but there are some reasons you may want to look for another way to raise the money you need. When you take out a second mortgage, you are losing the equity in your home and damaging the resale value. It can also cost money in the long run with high appraisal and loan fees. 
While a second mortgage may offer lower interest rates than credit cards and payday loans, it also creates the potential of foreclosure if you're unable to pay. If you consider a second mortgage, only borrow as much as you need.
Borrowing from Friends and Family is Now Safe (and Sensible)
If you need to borrow money, Pigeon can help you set up a loan with a friend or family member in just 10 minutes. Once you and your loved one create an agreement - loan payments, reminders, and bookkeeping all take place on our secure platform. It's as easy as that! 

Want to read more related content? Check out some more of our awesome educational pieces below: