Let's be honest. It's becoming increasingly difficult to live alone. 
For the first time, the average rent price has skyrocketed to over $2000 per month in the U.S, while salary compensation has largely remained the same. In big cities, the median asking price is even higher, with rents in New York reaching $3500 per month—which is up 35% from 2021.
When we factor in the increasing cost of living, affording your own place might seem out of reach. But with adequate planning, you can say bye-bye to your roommates (or your childhood bedroom) without breaking the bank.
How much should you spend on rent? The 30% rule and more
Most personal finance experts recommend spending no more than 30% of your gross monthly income (the amount you earn before factoring in taxes) on rent. So if you earn $3000 per month before taxes, your apartment should cost no more than $900 per month.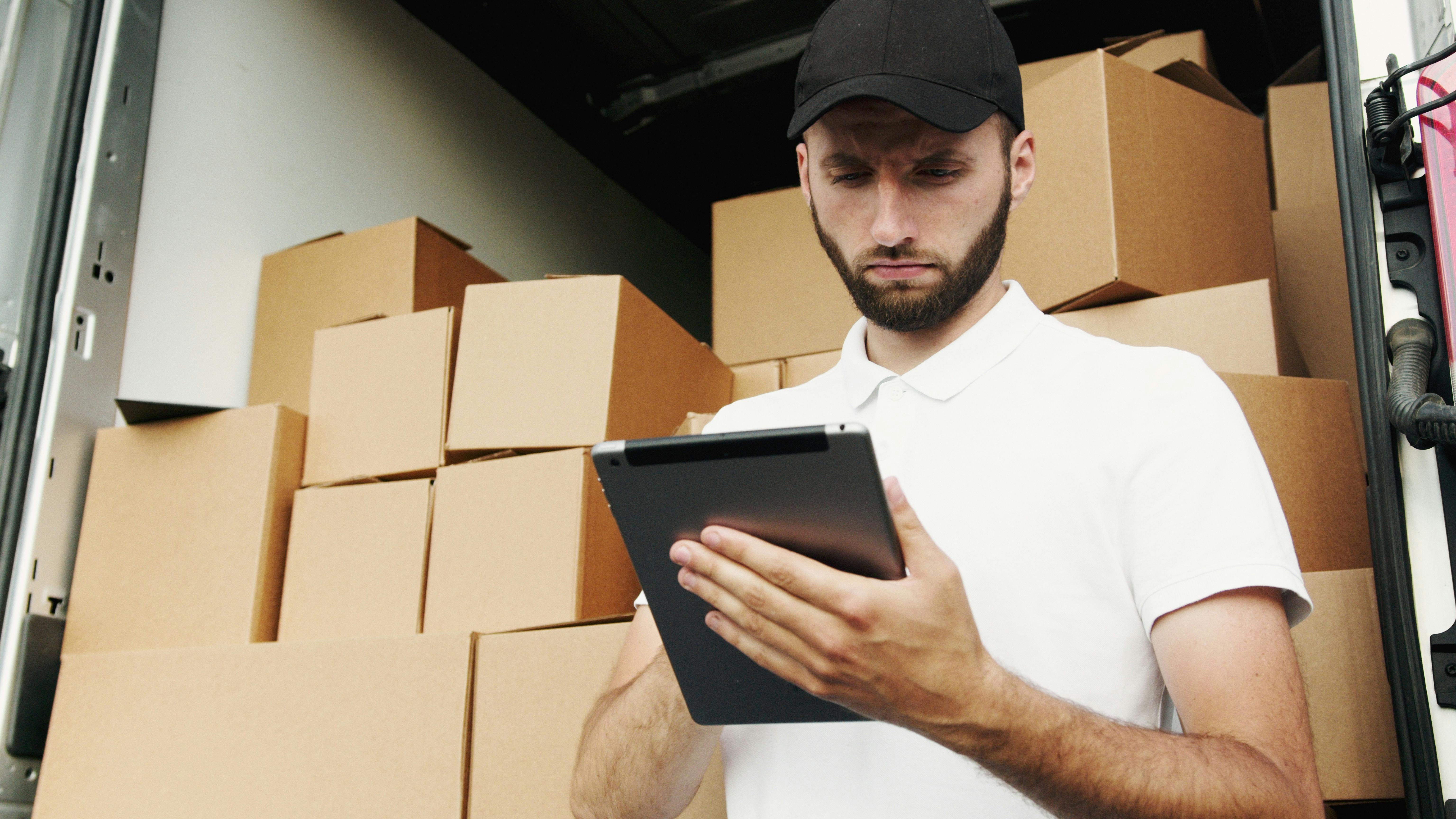 If this number seems low, it's because the 30% rule was created in 1969—but housing costs have increased far more over the years than incomes. As a result, affordable rent becomes harder to find, and most people wind up having to spend more than 30% of their gross income on their monthly rent. 
To figure out how much you can responsibly afford, here are other factors to consider:
Debt. If you have a significant amount of debt to clear, it makes sense to choose a more affordable place so you can prioritize your repayments.
Lifestyle. Are you someone who likes to go out a lot or stay in more? If you enjoy staying in, it might be worth it to spend extra on a nice living space. 
Distance. Do you prioritize somewhere closer to work? Rent prices might be higher closer to your workplace. Consider whether this is a factor you're willing to compromise on.
Family. Maybe you have kids. In this case, finding apartment listings in family-friendly neighborhoods will affect your rent budget.
Space. Do you need more than a one-bedroom apartment? It goes without saying that the larger your apartment is, the higher the rent payment will be. But in some cases, the extra space is necessary.
💡 Tip: look for move-in specials.
Housing options for people with disabilities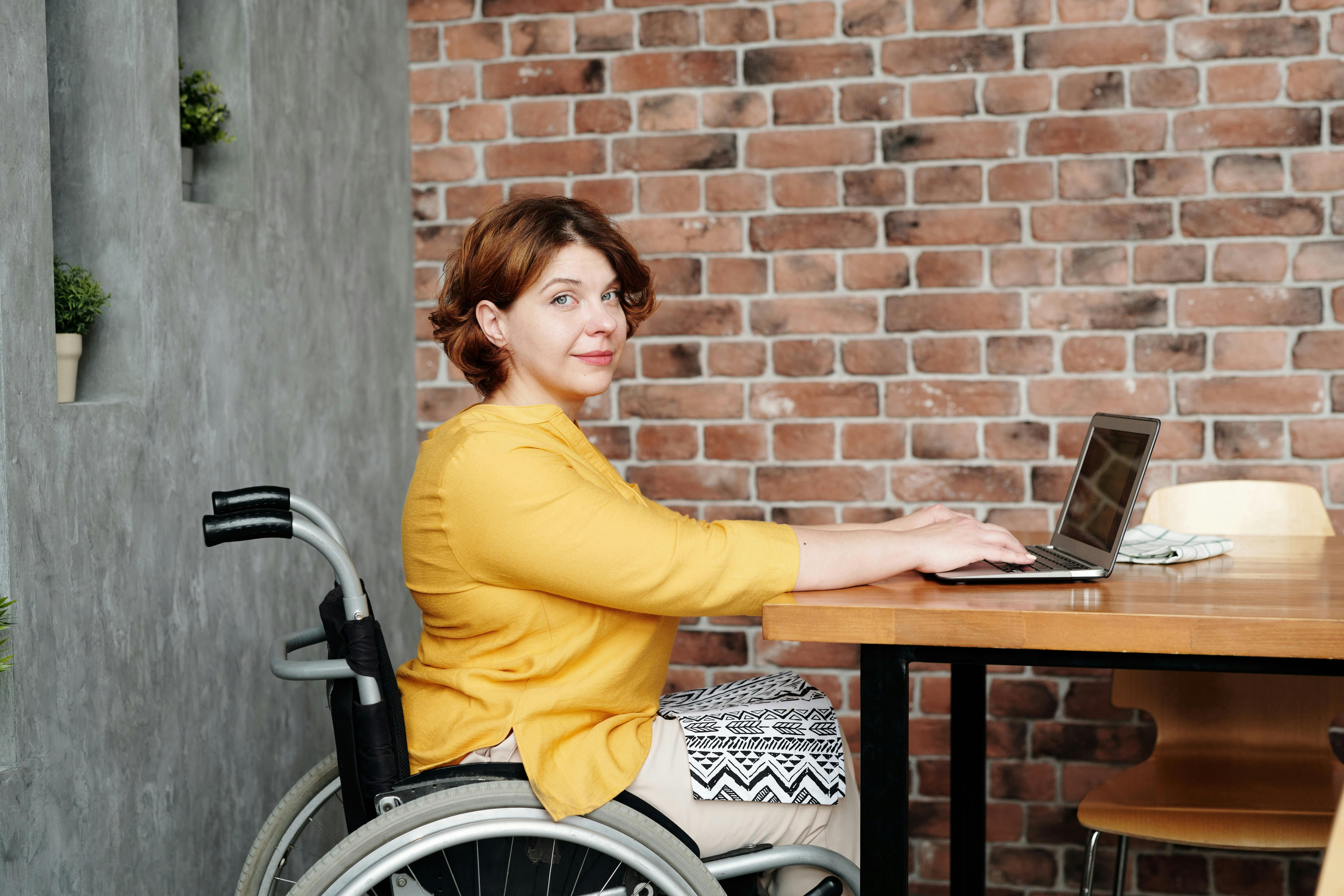 The rental housing crisis has hit the most vulnerable in our communities the hardest. 
People with disabilities, in particular, are finding it increasingly difficult to afford safe, accessible housing. Unfortunately, this has left millions living in homeless shelters, nursing homes, and overcrowded care homes.
Fortunately, the U.S. Department of Housing and Development (HUD) has developed housing voucher programs that help people with disabilities and their families afford safer, accessible housing. The vouchers require the family to use 30% of their income for rent and utilities. HUD will cover additional costs up to a point.
For those who spend at least 50% of their income on rent and utilities, the housing vouchers can bring great relief.
Rent Affordability Calculator
You can also use this rent calculator that takes into consideration your city, monthly debt, savings, and monthly expenses.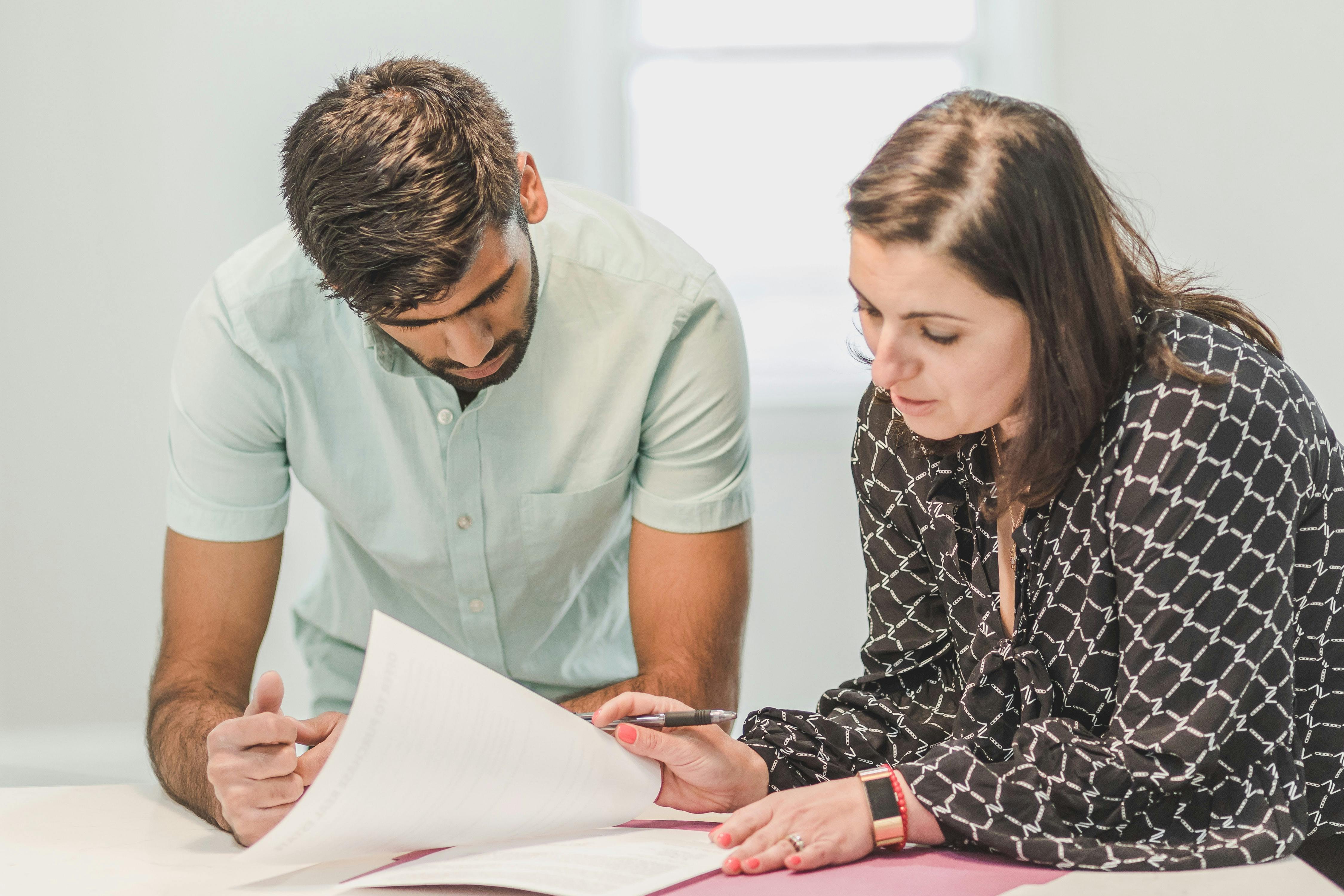 4 things to do before you move out 
You probably have a general idea of when you want to move out. Take advantage of the period leading up to it to plan your move.
1. Build up your savings 
If you currently live with family or roommates, the odds are that your expenses are lower than they would be if you lived alone. Use this to your advantage and save up; you never know when an emergency fund will come in handy.
The first thing to do is to pay attention to your transaction history. Did I hear a collective groan? I know a lot of us neglect that part of our finances, but it can be very eye-opening to realize you spent $100 on takeout last week.
Some bank apps will even break down your spending habits into a pie chart. This shows you where the majority of your spending lies. Once you see what you normally spend money on, you'll know where to reduce frivolous spending. This doesn't mean cutting out all fun. Just making a budget.
Budgeting is all about using money responsibly. Check out this amazing guideline for beginners if you need somewhere to start.
2. Estimate what your monthly living expenses will be
Estimating your monthly living expenses will help you stick to your budget. Start by writing down all your essentials, like insurance and student loan payments, in one column. In a separate column, list the non-essentials such as monthly subscriptions and happy hours. 
These are broad examples, so don't hesitate to make your list more detailed.
Next, write down the average cost of each listed item. The best way to get an accurate estimate is to review your bank statements from the past 3-6 months. 
If you're relocating and unsure of expenses in the new area, check out this useful cost of living calculator. Additionally, if you're moving to a different climate than you're used to, budget a little more for utilities. For example, you'll spend more on A/C in a perpetually warm city like Los Angeles or San Francisco than you would in a cooler city.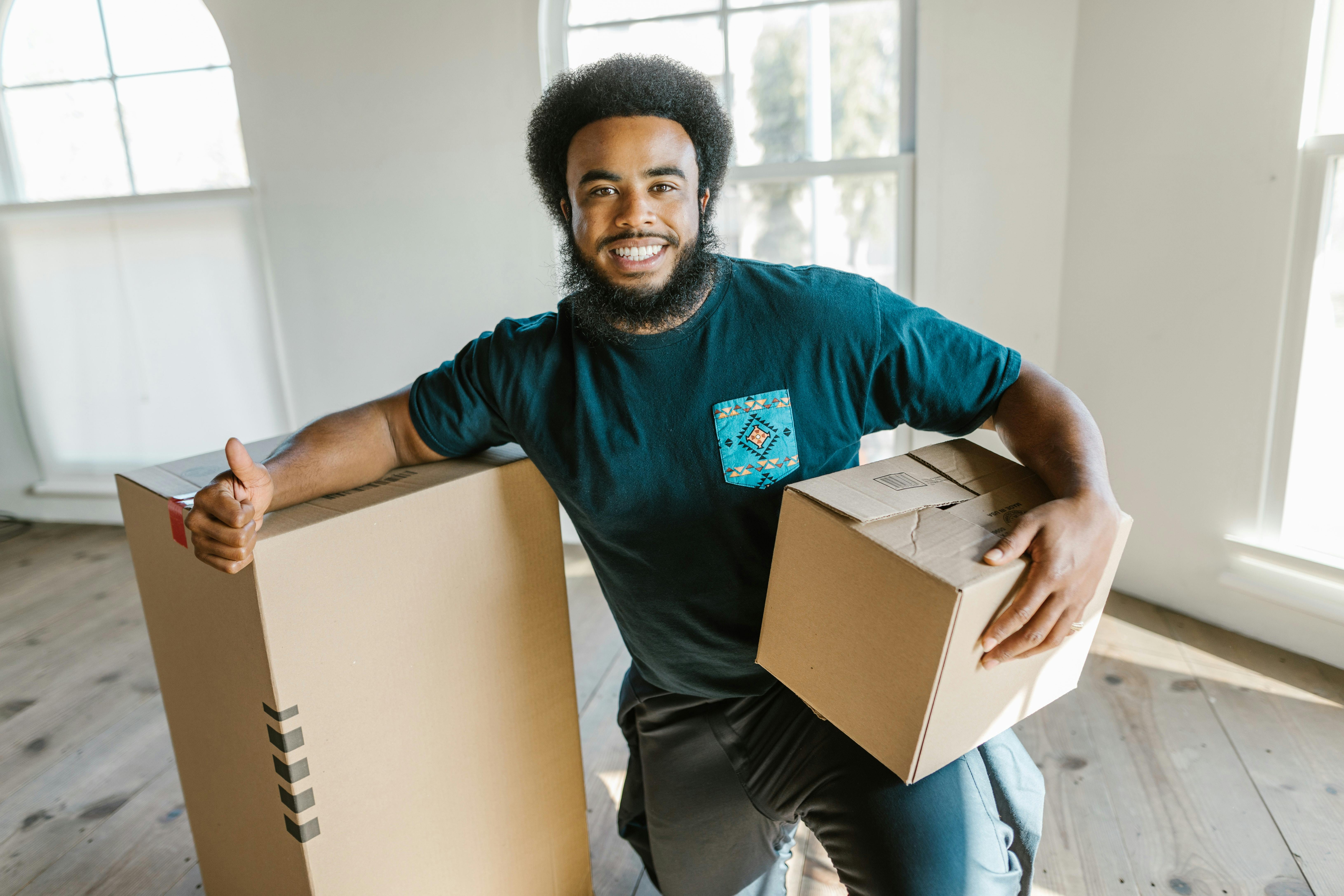 3. Figure out what your moving costs will be 
Wouldn't it be great if all you needed to move into your new apartment was the rent money? Unfortunately, there's a string of other expenses that come into play when securing and living in your own place. 
Before signing the lease, ask your landlord for a rundown of all the costs. Most likely you're required to pay a security deposit and utility down payment. Some buildings also charge a parking space fee and require renters insurance.
4. Build your credit score
Having a good credit score means you'll qualify for better apartments—and who doesn't want that? To build your creditworthiness quickly and painlessly, follow a few general rules:
Make sure your credit utilization is low.
Avoid taking out new credit cards.
Make payments in full and on time.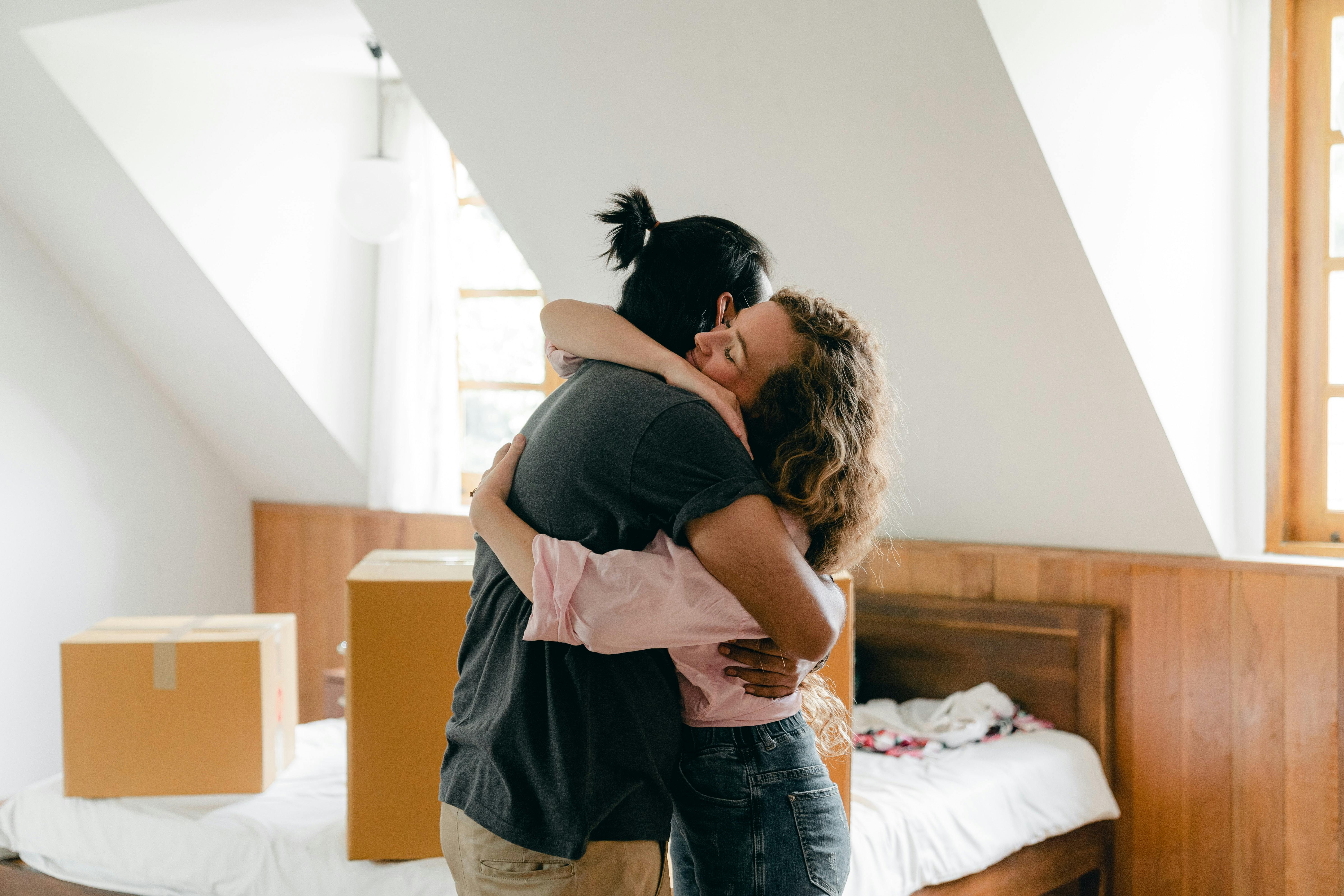 Can't cover moving costs? Consider this 
If you realize you can't afford to move out right now, that's okay. Plenty of people start their apartment search only to realize they underestimated the costs.
If this is you, there are a couple of things you can do to improve your financial situation. The first is to look for a higher-paying job or pick up side gigs. It's surprisingly easy to make a little extra money in the gig economy.
You can also ask a friend or family member for a loan. It's really easy when you do it through Pigeon. All you and the lender have to do is sign up for a free account. We'll handle the rest, from the promissory note to the facilitation of payments.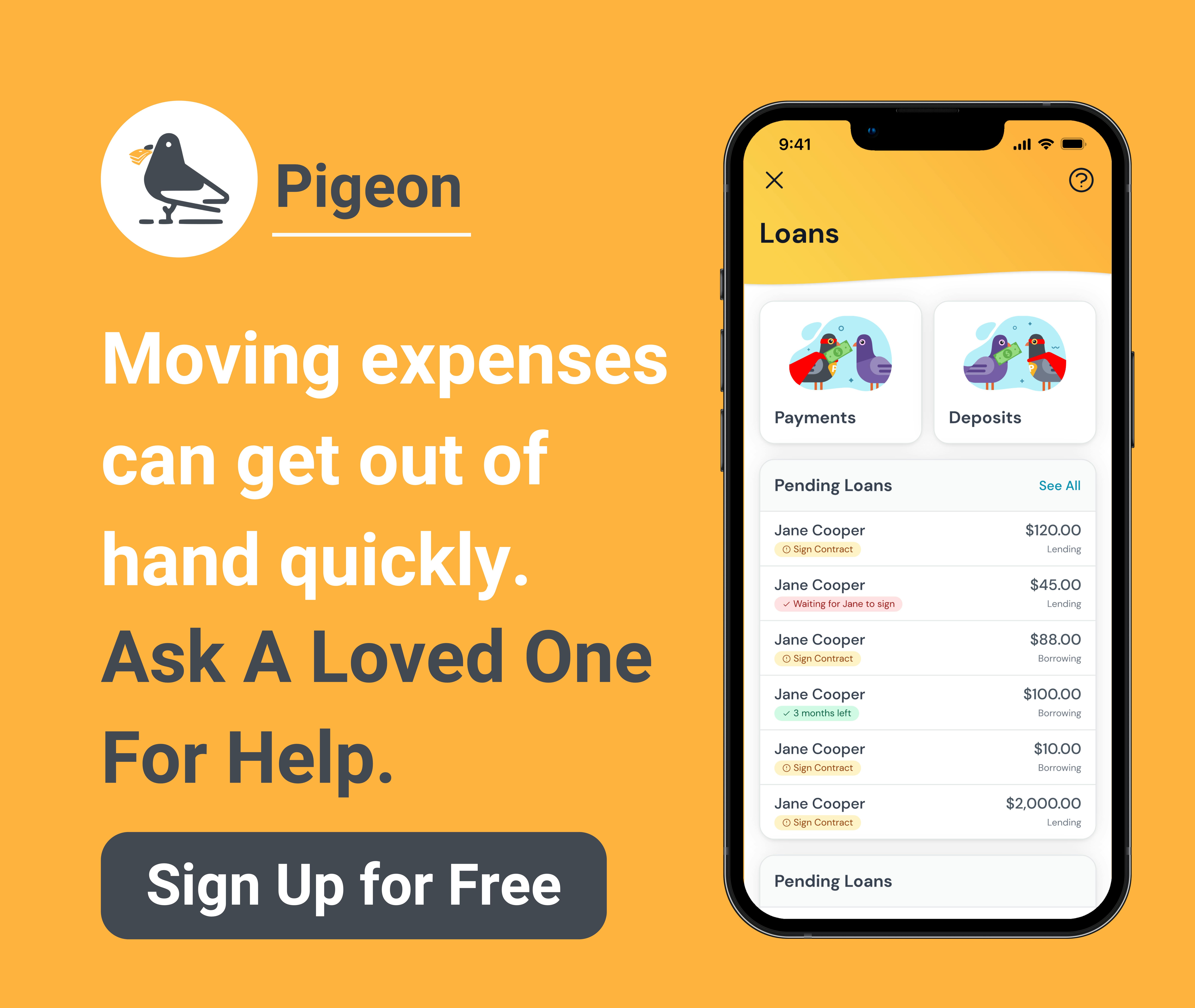 Disclaimer: This works best if you have a reasonable expectation to be able to afford the majority of the moving costs in the near future (e.g. you'll be starting a new job). Moving out prematurely can leave you struggling to make ends meet, and that's the last thing we want.
Bottom line
The overall cost of real estate—and rent payments—has shot up dramatically over the last few decades. The average cost of rent across the country has soared (to $2000 per month, as we mentioned earlier) making the "30% rule of thumb" less relevant as time progresses.
The best way to afford to move into your own apartment is to take charge of your finances by budgeting, planning for your move ahead of time, and increasing your monthly income. Independent living is a big milestone and accomplishment—so kudos to all the renters and prospective renters making it happen.

Want to read more related content? Check out some more of our awesome educational pieces below: